KELCH CoVis
Intelligent software communicates with machines
The simplest way to get a precise result.
Fast, reliable and easy to use without the need of extensive training – these are the requirements that users place today on small control units in order to master the everyday measuring and presetting tasks. The display and operator dialog are shown on a clearly designed touch screen. Logical measuring tasks, such as angle calculations, circle diameter and theoretical points can be activated easily by using your finger tip on self-explanatory module icons. The easy management of the adaptors, holders, tools and tooling sheets enables permanent access to the results in terms of the workflow.
KELCH CoVis
Operated via a 15" touch screen
Camera with a 5 x 5 mm measuring window
28x magnification of the camera image 28 x
Cutting-edge inspection with LED illumination and zoom function
Total image function for fast measuring
Database for adapter, zero point, tool and tooling sheets
Additional measurements: radius / circle sections, cutting angles and general angles and centre of radius / circles sections
Data output via printer or network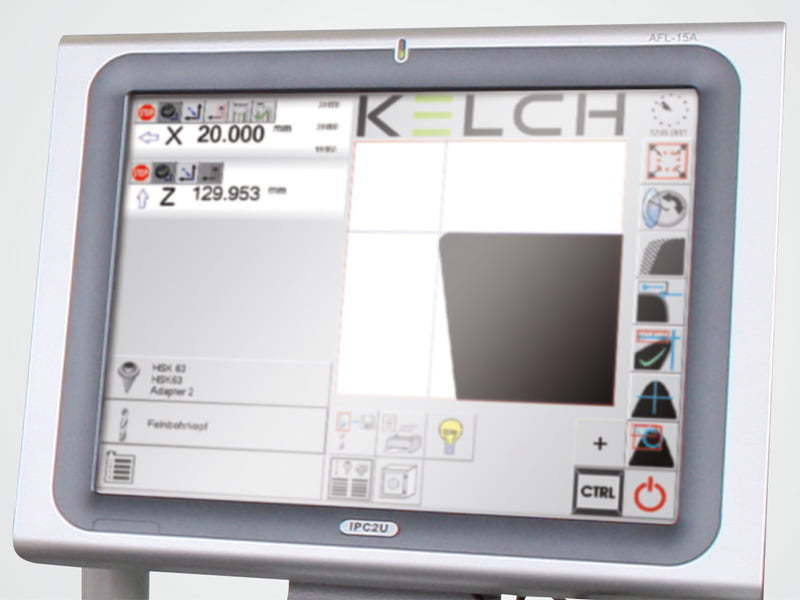 KELCH CoVis
---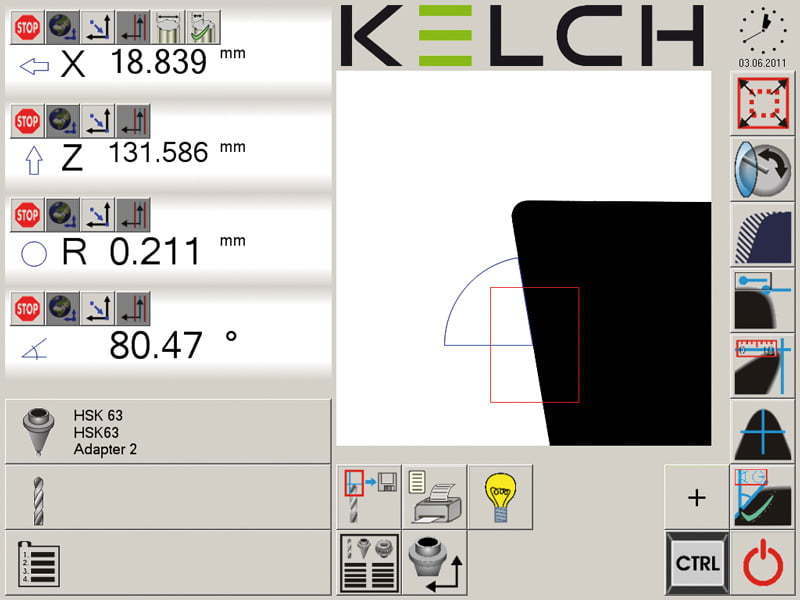 Measured image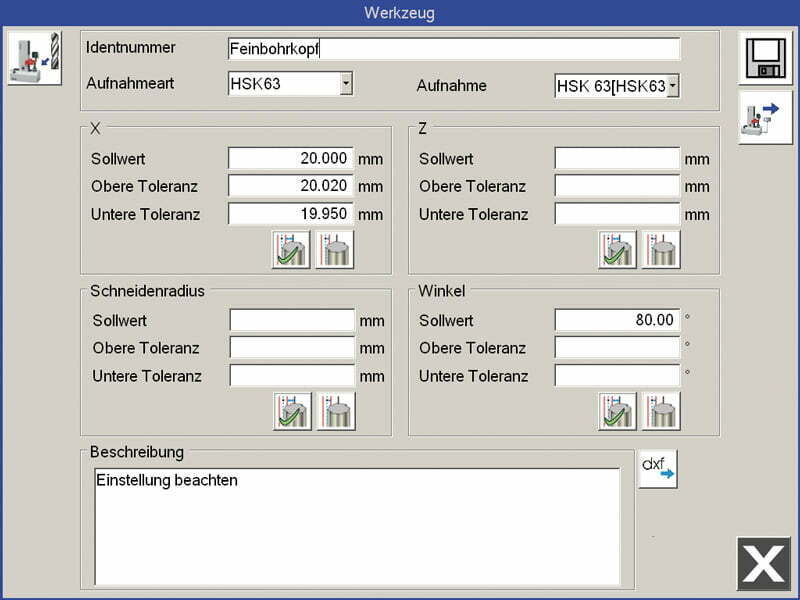 Tool data screen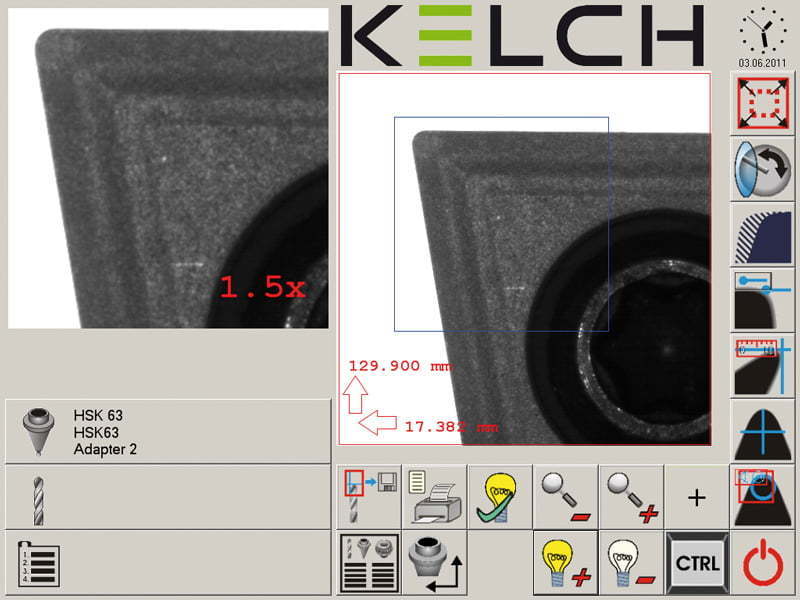 Cutting edge inspection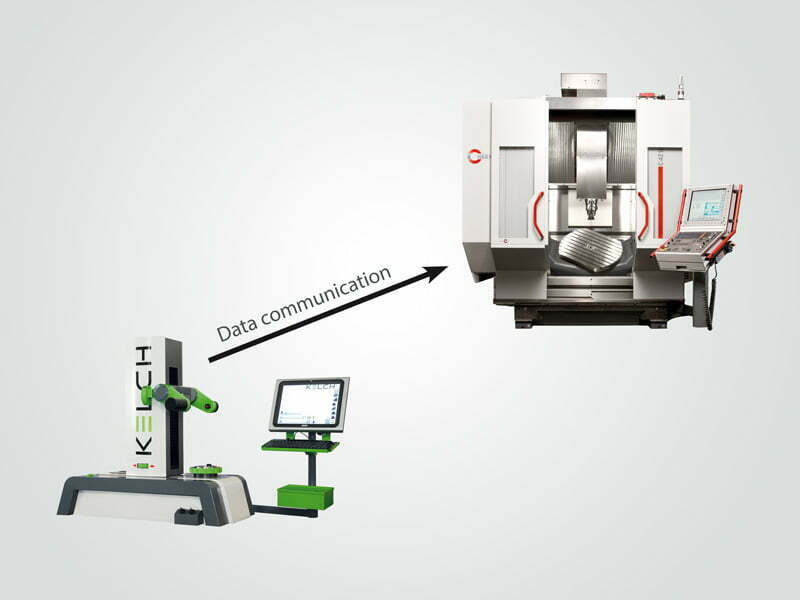 Data communication
---
The intelligent software – the heart of the Industrial line for
tool adjustment and measurement.