At home in many
branches of industry
Our products and solution competence are used in numerous branches of industry. Especially when, high demands are placed regarding reliability and machining accuracy, KELCH is the first choice. Renowned companies in particular from the automotive and supplier industry, the aerospace industry as well as the mould and die industry and the whole mechanical engineering industry are our customers.
Our customer portfolio covers all company sizes – from small businesses to medium-sized companies up to large groups operating world-wide.
Note: The shown products are examples from our
wide product range.
BLUECOMPETENCE -
Alliance Member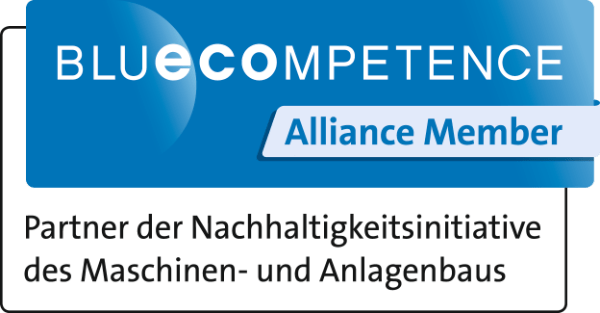 Energy Sector – We optimize energy generation
Never before has energy been as much in demand as today.
Keywords such as energy generation, energy storage, energy transport, energy trade, supply guarantee are predominant topics on the movies, radio and television. It is one of the most important questions in current times. In order to reech the right answers, good ideas and, of course, precision is necessary. And this is something we supply. We have the experience for such a young and important industry.
Standard tool holders for series production
Specialties for thread cutting – i-tec

®

Slott
Devices for measuring the spindle pullback power - SAFECONTROL
Tool presetters for reamers
Tool presetter for milling heads and crankshaft cutters
Combined setting-shrinking devices
Transportation of tool holders
Automotive and supplier industry – We lead the way to the future.
Rapid model changeovers and shrinking margins in more and more versions and highest requirements concerning quality and price – these market requirements put automotive manufacturers under increasing pressure regarding costs and performance. Therefore, the main question in the co-operation with our customers is always: How can we provide our customers with more productivity, better quality and thus more competitiveness?
As different as the parts and components of an automobile are, as different are the solutions which our customers expect from us. From the analysis to the planning and testing phase up to the implementation from one source. For the whole product range of our customers – from power-train components such as cylinder heads, crankcases and crankshafts as well as gearboxes, chassis and axle components up to single, small and large series components of suppliers – we offer:
Standard tool holders for series production
Specialties for thread cutting - i-tec

®

SLOTT
Devices for measuring the spindle pullback power - SAFECONTROL
Tool presetter for reamers
Milling heads and crankshaft cutters
Combined setting-shrinking devices
Transportation of tool holders
Aerospace industry – Dynamic take-off – Safe landing.
Strict quality requirements, absolute reliability and retraceability of the products are essential for the aerospace industry. Rapidly advancing, constantly changing technological developments in international markets require excellent performance and high competitiveness combined with long-term experience in the development, approval and manufacture. Based on our experience in the product support of such high-technological products, we offer a specialized customer base numerous outstanding products and services:
Horizontal presetters for special tools
Performance-optimized shrinking technology for heavy chip removal
Process assurance systems at the presetter
Special tools (customized) – Measuring gauges, TUL - Transport and storage system
Mould and die industry – Manufacture in top form
Very high flexibility and a comprehensive engineering from planning up to the special-series production are much in demand in the mould and die industry. Often thousands of products are manufactured with a single tool or an "original mould". The basis for this is an excellent technological equipment of the company.
With our know-how and our unique infrastructure, we offer system solutions from one source for the optimization of your processes. Our focus always targets technical innovation as well as higher cost-effectiveness and the increase in your competitiveness.

From numerous projects we have the experience to cope together with you for special requirements for custom production, highest qualitative demands and increasing competition:
i-tec

®

SLOTT ffor special solutions
Presetters from the single-user solution up to the central setting room
Measuring equipment for permanent control in the production
Transport and storage of tools
Complete tool and setting rooms
Mechanical engineering – Coping with the current requirements
Key words such as single source supplier, turnkey projects or system supplier are challenges which must be met by the mechanical engineering industry today in the international competition of global markets. Integrated solutions, which also include far beyond the single machine tool the entire periphery as a complete solution, are standard nowadays. Competent suppliers are those that offer a coherent overall concept with technologically optimum components, adapted to the individual problem solving of the customer. Periphery from one source, competent and reliable, in high quality from our own company.
Tool holders
Tool setting
Workshop logistics
Suitable measuring equipment