KENOVA set line H3
The compact entry-level tool presetter for
horizontal tool measurement.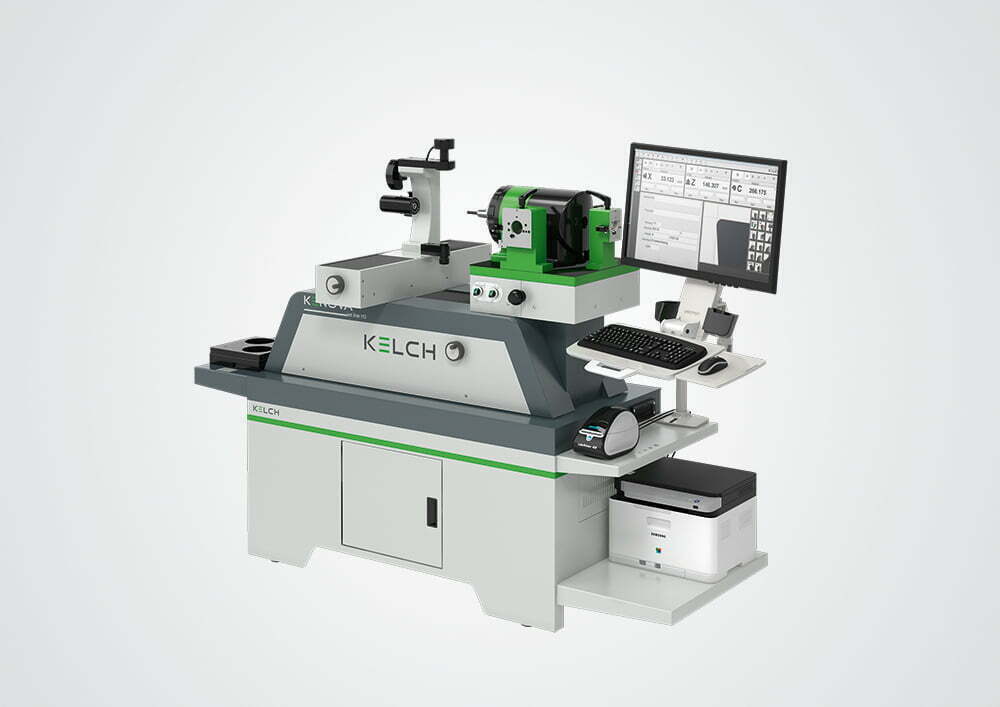 Thanks to its compact design, the horizontal tool presetter is ideal for small and medium-sized businesses. Do you have a clear need for tool measurement and require a stable and precise measuring system?
KELCH offers this option with the innovative development of the KENOVA set line H3. A further benefit includes possible connection to tool management systems. The unit is therefore suitable for use with Industry 4.0 applications.
Technical Data
Compact grey cast iron design for use in the most confined spaces.


Required space:
L x D x H = 1784 x 858 x 1558 mm


Convenient positioning of the axes by pneumatically released quick adjustment mechanism and also
endless fine adjustment.


Measuring lengths:
X (ø) = 420 mm
Z = 350 mm


Versatile table layouts with tool holders with
diverse interfaces (VDI, HSK, PSC, Index etc.),
manual modular precision spindle,
universal tool spindle and customised fixings.


Optionally available as a version with swivelling table, providing even more options for equipping with tool holders and/or spindles.


CCD camera with different control and analysis programs.


KENOVA set line H3 is available in three versions: 1. Manual, 2. Manual with Autofocus (CNC spindle required), 3. Fully CNC



Dimensions
Fine adjustment in both axes
For μm-precise fine adjustment in the X and Z direction
Table layout
Versatile table layouts with tool holders and spindles.
Possible set up
with three tool holders and one CNC spindle
Ergonomic handle
Quick adjustment of the axes ensures ergonomic working
Software EASY
(Optional CoVis)
Optional
optics carrier with turning centre camera