FLEXIBORE
®

- Your modular and flexible tooling system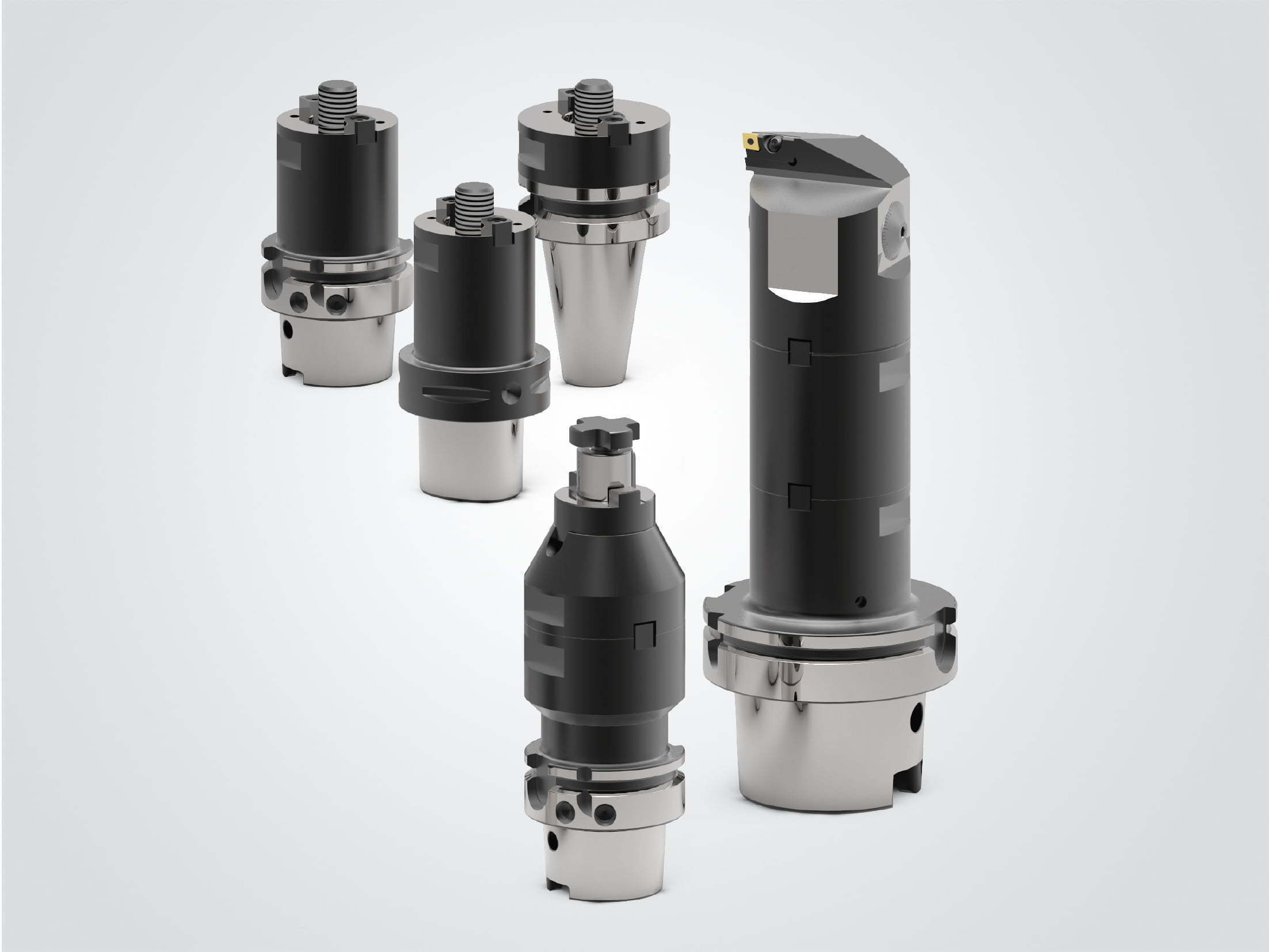 Particularly friction-locked and form-fitted
connection interface with high rigidity.
Quick change option of cutting edge carriers.
High process reliability.
Flexible design of tool length.
Longer lengths (A dimensions) possible as mono tools.
Spindle-out option (stepped bore, chamfer, etc.).
Use with prefabricated bores (cast iron, etc.).
More flexible boring of inside diameters up to max. 530 mm.
Basic holder in the common taper sizes as
SK, HSK and PSC available.
Low system price and shorter delivery times
compared to special holders.
1. Base holder: Internal coolant supply (centralized or decentralized)
2. Extensions and reductions: Connection diameter Ø 25 - 100 mm
3. Boring tools for roughing / Finishing: Range of application Ø 3 - 530 mm
4. Recordings: for drilling, countersinking, milling and thread cutting