Components for the PREMIUM line
Add to your tool presetter to meet your needs and
requirements and customise it with our components.
Grinding camera
Features
Additional CCD camera with telecentric lens and LED ring light
Convenient control and setting of the turning centre with adjustable tools
Swivels from – 90°…+90°
Additional tool inspection of
the face and
circumferential geometry
Ideal for tool cutters to monitor the chamfer cut on the face
and circumference
Additional software options for manual reflected light measurement of radii, lengths and angles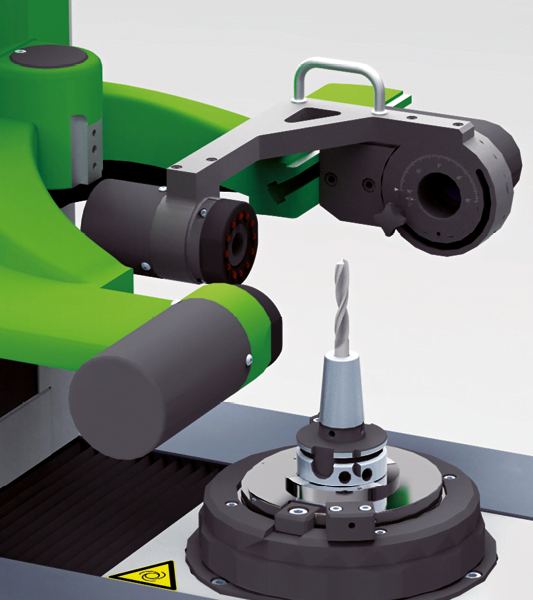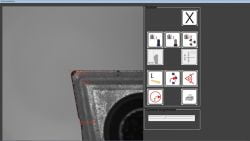 Tool identification
Features
Hardware and software for reading and writing RFID chips
Manual or automatic
Up to 2 read-write heads can be connected
For RFID chips on the tool collar and in the pull stud
Chip formats can produced to meet customer requirements
Compatible for many systems: Balluff, Pepperl+Fuchs, Siemens, Euchner (Mazak) and other systems are possible
Tool data can be imported using various scanners
Tool data can be imported and exported using various codes − barcode, data matrix code and
QR-code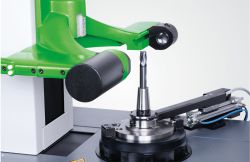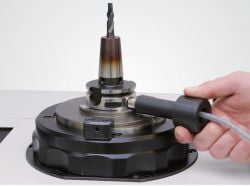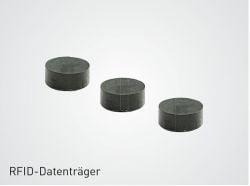 Laserpointer
Eigenschaften
Optics carrier including CCD camera and pneumatic quick adjustment mechanism
Optional laser pointer for detection of the cutting edge
Activation by pressing axis quick adjustment mechanism
Laser corresponds to laser class 1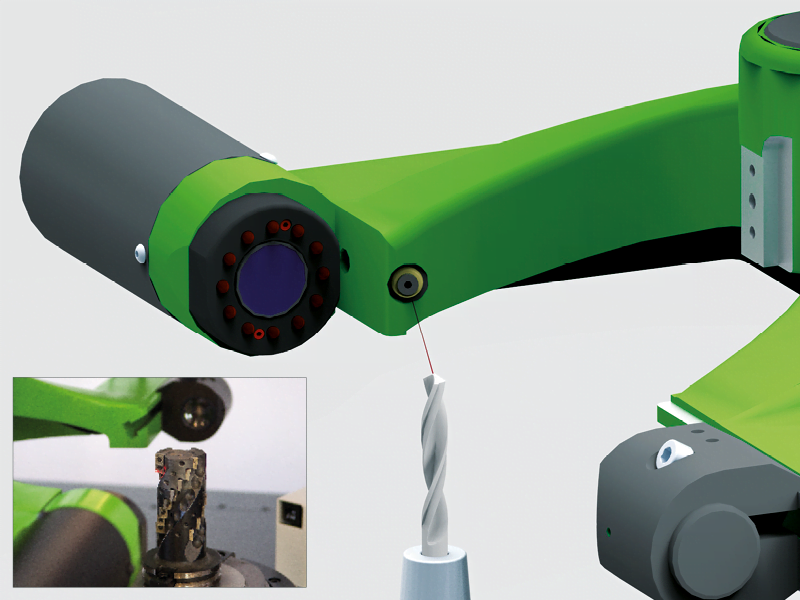 MoDeTec (ModuleDeTection)
Problem
The right spindle insert must be selected before measuring the tools when using different spindle inserts (e.g. SC 50, HSC 63, PSC 50 etc.), as the zero point of the tool presetter is dependent on this. If you wish to measure an SK 50 tool but have forgotten to change from HSK 63 to SK 50 in the software, the system assumes a different zero point. This leads to incorrect measured values and thus to poor results on the workpiece. There is also the possible threat of collisions and damage in the machine.
Solution
The solution to this problem is provided by KELCH MoDeTec. This patented system offers maximum process reliability, as the spindle insert communicates directly with the spindle and the software. As soon as the spindle insert is positioned in the basic spindle, the system detects the insert used and automatically selects the right insert in the software. Operating errors are thus a thing of the past.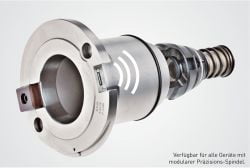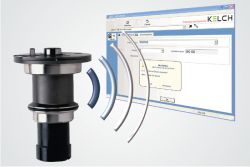 Rear clamping monitoring
Problem
If you forget to clamp the tool in the spindle before measuring, an incorrect measured value will be recorded and possible damage caused to the workpiece or poor machining results produced.
Solution
The solution to this problem is rear clamping monitoring. This combination of hardware and software controls the pneumatic clamp on the spindle at all times. The EASY software only permits the measuring process to start once the tool has been properly clamped. This option is also indispensable for reliable setting within the process.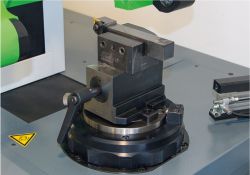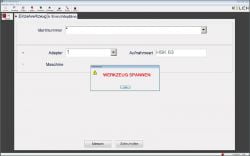 Release mechanism for
angle head tools
Modular precision spindle
The world's best spindle for Premium line tool presetters:
KENOVA set line V6xx, V9xx and H3
· Basic spindle concentricity ≤ 0.001 mm
· Change precision of insert modules ≤ 0.001 mm
· No loss of measuring path in the Z axis
· Tool weight of up to 100 kg (KENOVA set line V6xx) /
150 kg (KENOVA set line V9xx)
Features
KELCH's own modular precision spindle is the most stable and precise tool holder spindle you can find. Decades of experience teamed with outstanding engineering knowledge and expertise are behind this ultra-precise spindle. The modular system enables spindle inserts to be swapped within less than five seconds while maintaining excellent precision. Maximum concentricity of 1 μm on the flat surface and < 3 μm at a height of 300 mm and a tool weight of up to 150 kg speak for themselves.
Inserts for the modular precision spindle
The contact face and the short taper ensure maximum repeatability when changing the insert modules, available for all standard HSK, PSC, VDI, KM and SK tool holders. Clamping for all tools is similar to the machine tool, with steep taper holders using retention knobs centrally from behind and HSK holders using original clamping units expanded from the inside.
Tailstock
Features
Additional tower parallel to the measuring tower
For clamping long tools
Up to 1200 mm
Minimises wobbling of long tools, such as long reamers