It's all a question of setting!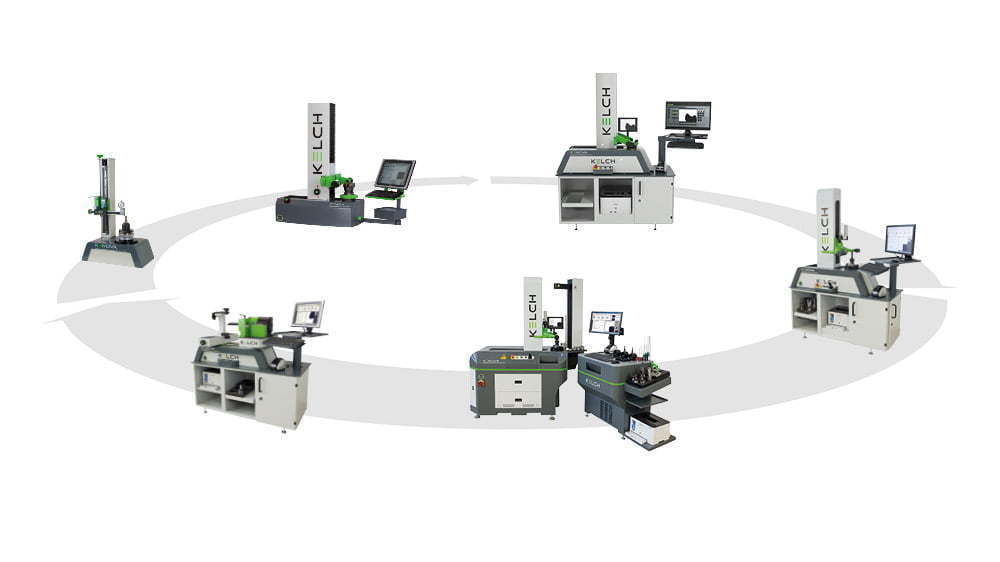 High-performance, precise tool setting is essential when the highest degree of manufacturing precision and maximum efficiency of production resources are required. We are convinced that you will find the most appropriate solution within our extensive range of KENOVA set line tool presetters. Tailored to every use and every budget. KELCH can offer you the widest range of vertical tool presetters. The portfolio ranges from the simplest entry-level models through to machines with multiple CNC axes.
Are you looking for special applications?
KELCH has them all.
After all, it is precisely special solutions for out of the ordinary measuring tasks that differentiate a supplier of expertise. For example, our patented module monitoring system MoDetec automatically monitors whether the fitted insert module is the correct one for the adapter chosen in the control. It is now impossible to use an incorrect insert module! And as reference values are immediately available, there is instant assignment to adapters, machines and tools.