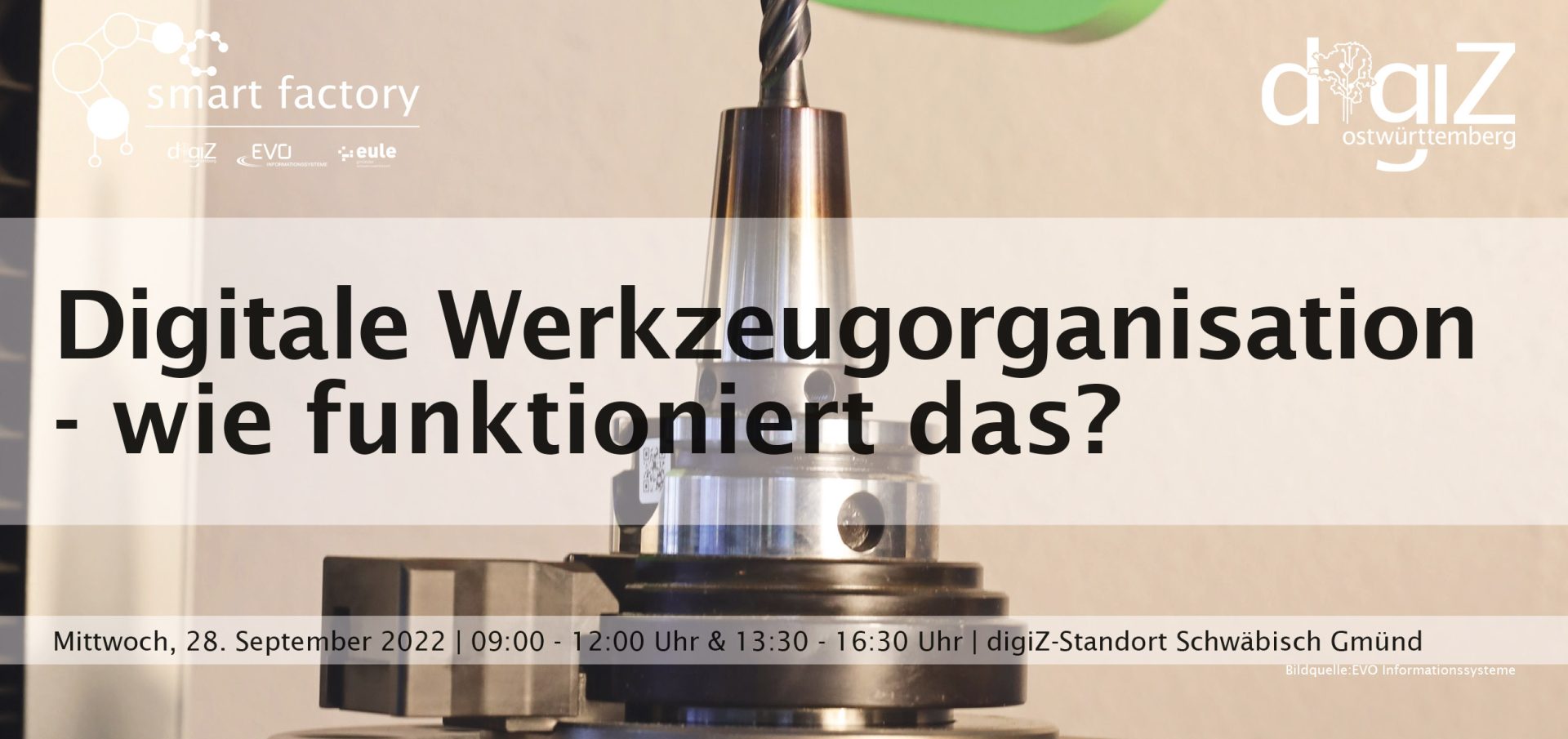 Date/Time
28.09.2022 | 9:00 - 16:30
Location
digiZ-Standort Schwäbisch Gmünd
Nepperbergstraße 7
73525 Schwäbisch Gmünd
Germany
Information:
Are you already aware of the benefits of digital tool management? Our expert Kurt Bening, Head of KELCH Application Technology and Smart Factory Services, will introduce the key principles to you in a workshop. The event will be held at digiZ in Schwäbisch Gmünd. Discover at first hand in the smart factory at digiZ | East Wuerttemberg Digitalisation Centre how to implement digital tool management, the requirements you need to consider, and how to integrate data from existing systems.
📆 The workshops will be held on Wednesday 28 September 2022 from 09:00 – 12:00 or from 13:30 – 16:30.
Interested? Then simply register online by 21 September at www.digiZ-ow.de (page number 135163577) or with digiZ contact Sarah Wörz at: woerz@ostwuerttemberg.ihk.de, Tel. 07321 324-128. 07321 324-128.
We hope that all participants gain informative insights into this fascinating topic!