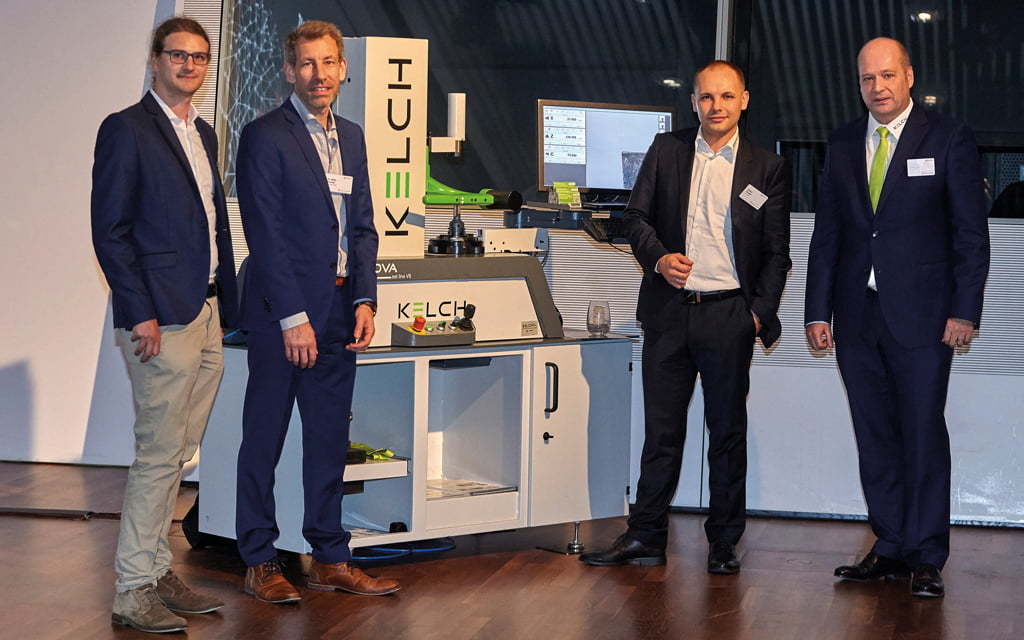 22.07.2019 / KELCH IoT achieves cloud-based process control – Press release
22. July 2019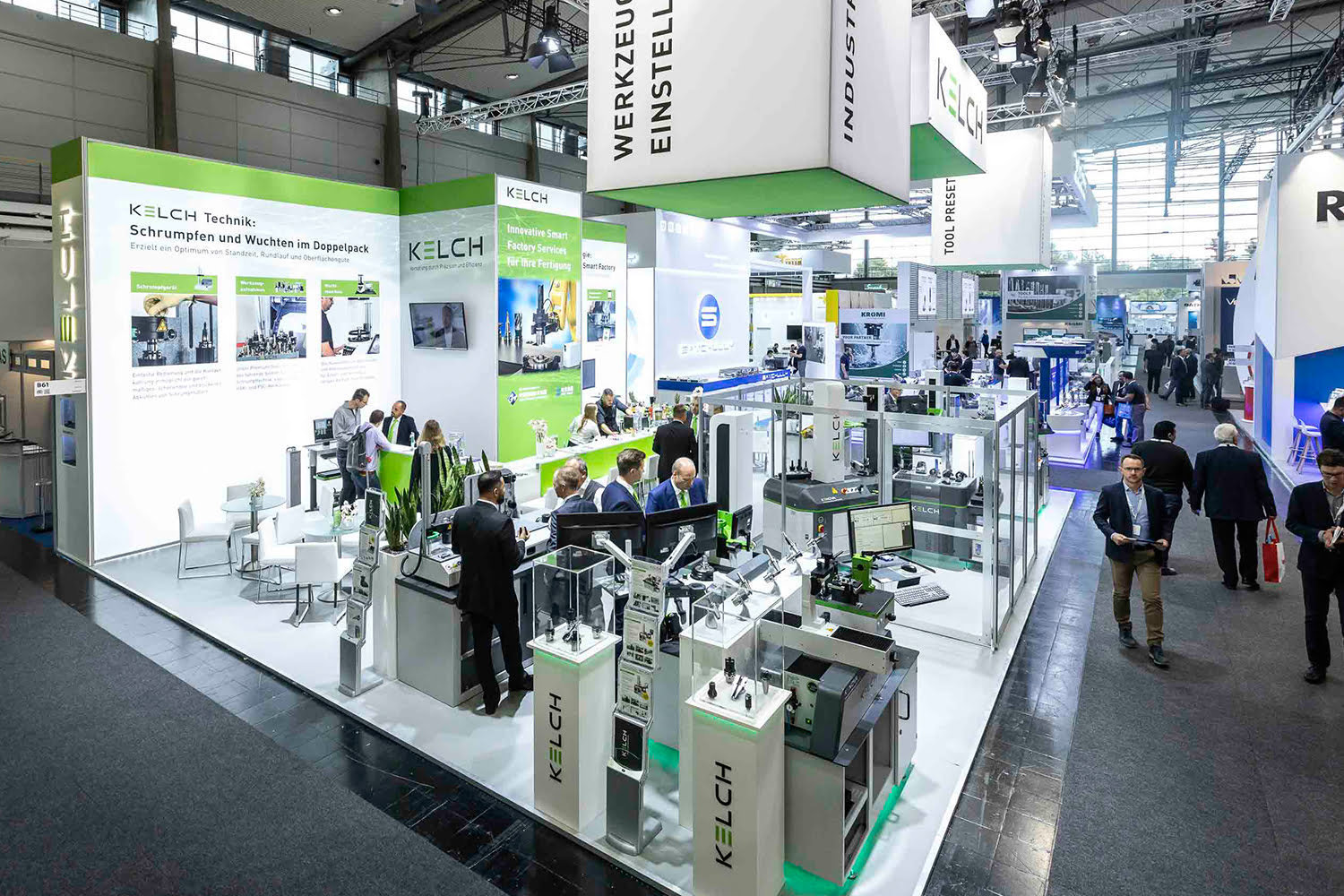 25.09.2019 / Review EMO 2019 – World's Leading Trade Fair for Metal Working Technology in Hannover
30. September 2019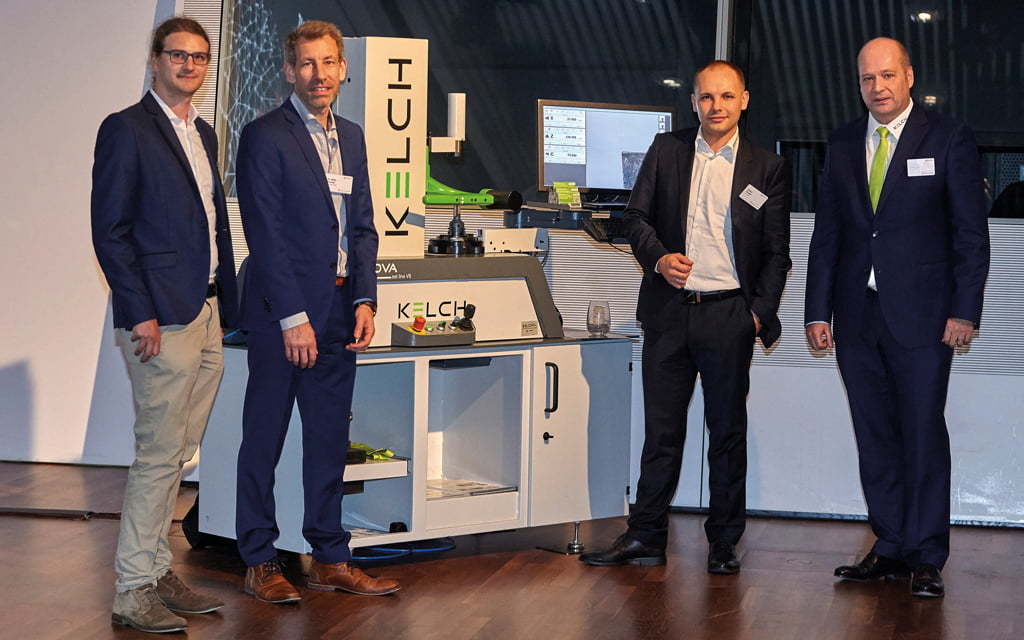 22.07.2019 / KELCH IoT achieves cloud-based process control – Press release
22. July 2019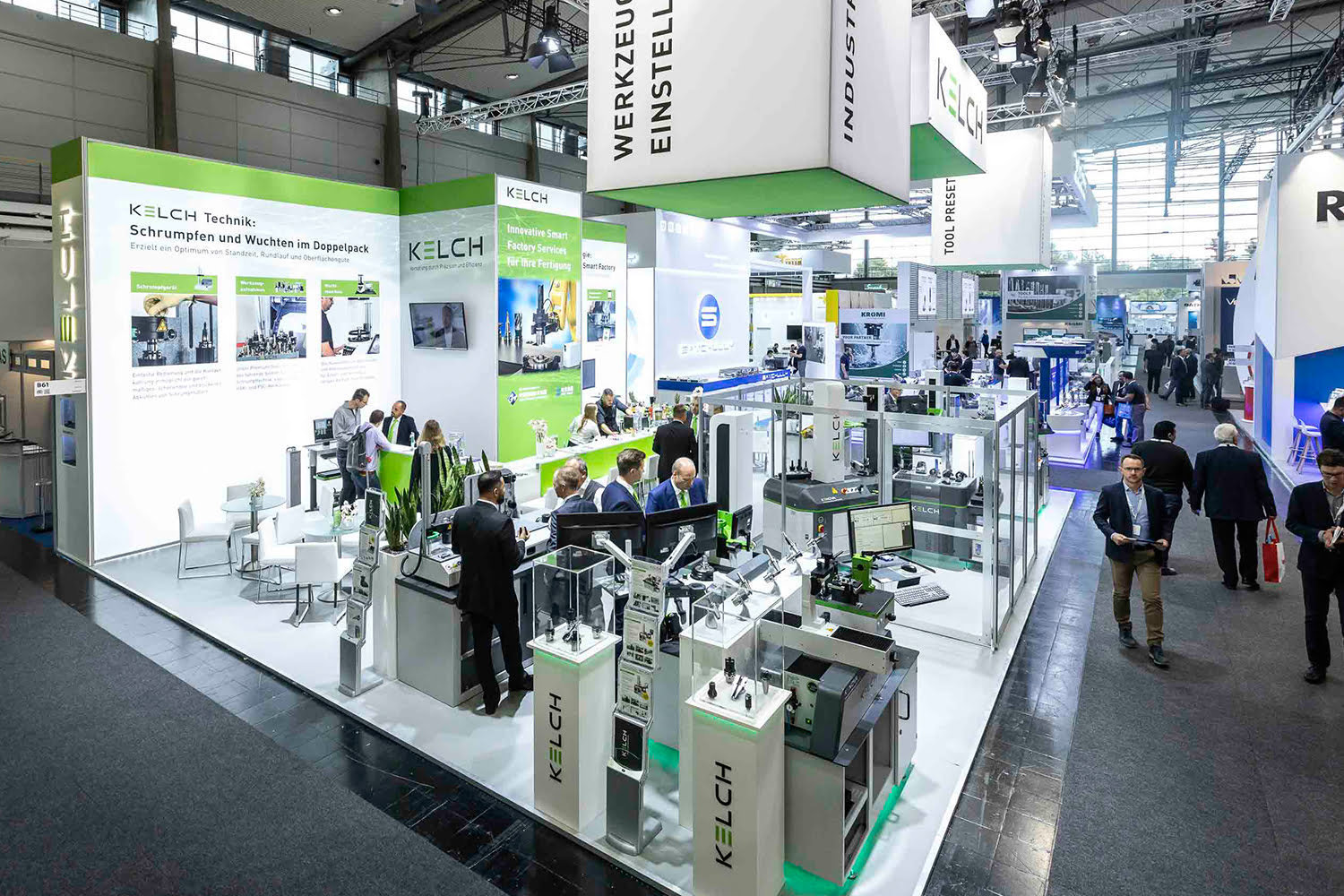 25.09.2019 / Review EMO 2019 – World's Leading Trade Fair for Metal Working Technology in Hannover
30. September 2019
KENOVA set line H343 offers maximum flexibility for assembly of table adapters
Compact horizontal tool presetter for Industry 4.0
KELCH at EMO 2019: Hall 4, Stand B61
Weinstadt, 04. September 2019 – The system supplier KELCH will be showcasing innovative process optimisation developments at EMO, held in Hanover from 16 to 21 September, including for the first time the redesigned H3 series from the successful KENOVA set line range of tool presetters. The range is designed especially for end users who require a simple introduction to tool presetting. The tool presetters combine maximum flexibility in terms of adapter assembly with a high level of stability, even in challenging environments. As with all other KENOVA set line presetters, the H3 series is also Industry 4.0-enabled and blends seamlessly into Smart Factory with options including RFID technology, QR codes, interfaces to tool management, CAx and other external systems. The KENVOA set line H343 model is available to buy now.
"At EMO, we will be showcasing, among other things, efficient automation solutions for tool presetting as well as other Smart Factory-related solutions such as Safecontrol 4.0. One of them is the KENOVA set line H3. It is designed as an entry-level unit, but nonetheless stands out with an attractive range of options, particularly when it comes to the adapter assembly. Overall, the system can be set up to specifically meet the user's requirements," explains B. Eng. Viktor Grauer (B. Eng), member of the Executive Board and Head of Innovation Management at KELCH. The axes can be moved manually or fully automatically in the full-CNC version. For the assembly of adapters, the H3 series can be fitted with a fixed table, which can accommodate up to three tool holders for turning machines. A swivel table is alternatively available, which offers the user additional space for adapters. The swivel table also offers space for a spindle, which can be controlled manually or in CNC mode.
Robust construction – excellent precision
The fully redesigned series, like the successful KENOVA set line V3 range, is based on the principle of platform series. In terms of its construction, KELCH has nevertheless developed a basic construction made of solid, high-quality grey cast iron for exceptional stability. Together with its first-class quality components, the H3 units form highly precise, thermostable tool presetters for deployment in production. With a measuring path of 420 millimetres in the X axis and up to 350 millimetres in the Z axis, the KENOVA set line H3 can cover a wide range of tooling applications.
Software-synchronised databases
The software for the H3 series is simple to use and can also be easily learned by novice users, guaranteeing rapid familiarisation with the system. The presetter is compatible with the Kelch Easy software, or alternatively the kOne software. KELCH Easy software provides a special feature: with the aid of the "ToolExchange" option, the device can be connected to another device in the user company, so that the databases of both devices can be synchronised in a matter of moments and be accessible on both devices. Time-consuming importing into the new unit is now a thing of the past.
Other presentations on the KELCH stand in Hall 4, Stand B61 will focus on Smart Measuring directed at the optimisation and integration of quality control along the entire process chain.
KELCH GmbH, based in Weinstadt near Stuttgart, offers peripherals and services for manufacturers and users of machine tools for cutting processes. With over 100 employees, the company generates annual revenue of approx. €13 million. As a fully owned subsidiary of Harbin Measuring & Cutting Tool Group Co., Ltd. (HMCT), Harbin/China, KELCH is part of the China General Technology (Group) Holding Co., Ltd. (Genertec), Beijing. Genertec is represented in 100 countries worldwide, with 45,000 employees in 51 companies. KELCH GmbH acts as the technology centre for the international business group in Europe. KELCH develops, manufactures and markets tool holders, cleaning devices, shrinking devices, presetters, as well as measuring machines, and also offers tool management services.
For further information please visit https://www.kelch.de .
Downloads:
KELCH_KENOVA_set_line_H3_EN_04092019.pdf
Image1_print
Image1_web