01.04.2019 / KELCH receives delegation from China – Press release
1. April 2019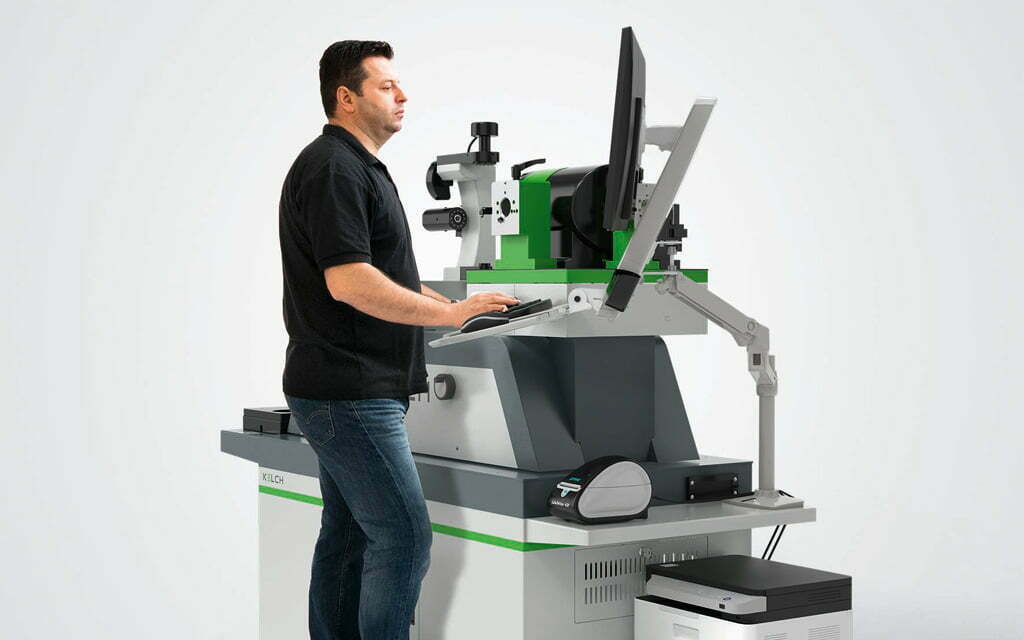 04.09.2019 / KENOVA set line H343 offers maximum flexibility for assembly of table adapters – Press release
4. September 2019
01.04.2019 / KELCH receives delegation from China – Press release
1. April 2019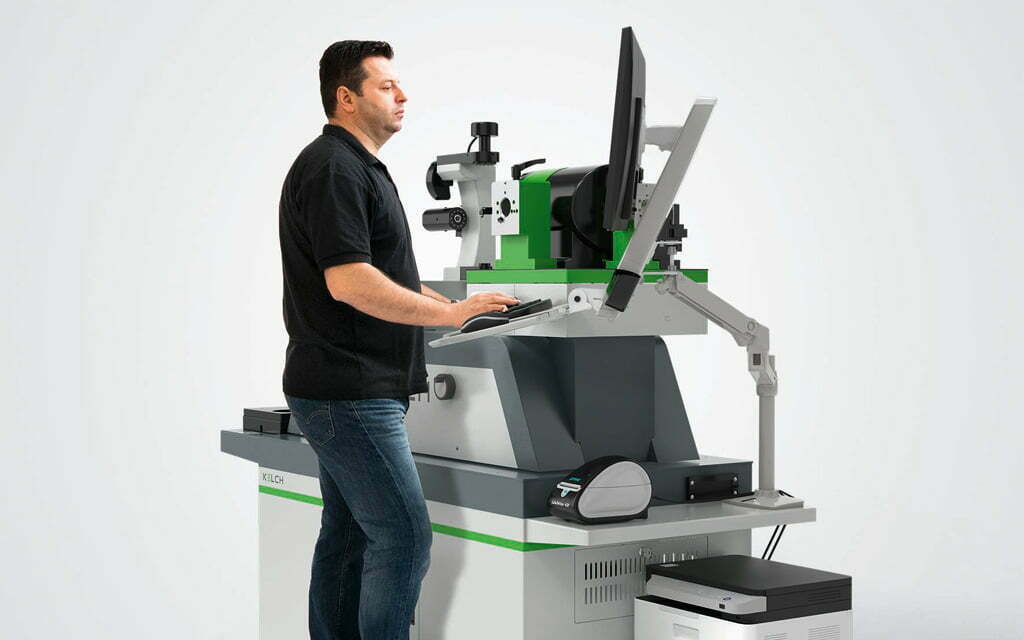 04.09.2019 / KENOVA set line H343 offers maximum flexibility for assembly of table adapters – Press release
4. September 2019
KELCH IoT achieves cloud-based process control
KELCH, Teamviewer and Vodafone innovation
KELCH at the EMO from 16 to 21.9.2019 in Hanover: Hall 4 / Stand B61
Weinstadt, 22. July 2019 – Jointly with Teamviewer and Vodafone, the system supplier KELCH has developed a new IoT (Internet of Things) solution offering cloud-based process and status control. Companies can now pro-actively prevent impending system failures and costly production downtime. The innovation is marketed as the KELCH IoT and is designed to systematically control KELCH tool presetters. Failure-prone processes can be immediately identified and corrected as soon as the control record reveals irregularities. If need be, the KELCH Service team can immediately get involved by means of Remote Support. On-site deployment of service technicians is therefore no longer generally needed with the result that maintenance and idle times have become a thing of the past.
"Our cloud-based process and status control combines key success factors for connected production processes," explains Viktor Grauer (B. Eng), member of the Executive Board and Head of Innovation Management at KELCH. "The objectives are as follows: prevention instead of reaction, safety first in terms of data protection and optimum maintenance intervals," continues Viktor Grauer. It is not necessary for companies to connect their company network to the cloud: simple online access is all that's required.
The KELCH IoT solution is a joint project with two companies who are among the market leaders in their fields, and hence ensure optimum performance. The cloud-based IoT dashboard platform is a development by Teamviewer, one of the leading global providers of secure Remote Support and Remote Control solutions. Vodafone is responsible for the mobile SIM solution to facilitate online connection of the equipment and is the biggest provider of mobile communication services in Germany.
Maximum performance for KELCH systems
Companies can now use KELCH IoT to control their KELCH tool presetters and use the KELCH IoT Dashboard to control the connected systems. The system controls operationally relevant parameters in real time and triggers the warning signals selected by the user at individually defined warning and intervention limits. KELCH Service receives immediate notification as soon as the control exceeds an individually defined limit and can immediately contact the affected company. This enables the customer to check himself first at an early stage whether everything is still in order with the system and whether there actually is a problem
Individual data protection – real-time service
A key criterion for data security: KELCH IoT controls the operationally relevant parameters completely separately from the customer's own network using a mobile SIM solution: company-specific data is therefore reliably protected. However, in the event that support is needed by KELCH, it can be provided by means of remote access. After receiving approval, a KELCH service employee is able to access the equipment remotely and check the incident to enable him to immediately advise and professionally support the customer. A further benefit is that information for successful process design can be obtained from the empirical data recorded. If the company has seasonal production and process peaks, they can be usefully planned around annual maintenance intervals on a yearly cycle.
KELCH GmbH, based in Weinstadt near Stuttgart, offers peripherals and services for manufacturers and users of machine tools for cutting processes. With over 100 employees, the company generates annual revenue of approx. €13 million. As a fully owned subsidiary of Harbin Measuring & Cutting Tool Group Co., Ltd. (HMCT), Harbin/China, KELCH is part of the China General Technology (Group) Holding Co., Ltd. (Genertec), Beijing. Genertec is represented in 100 countries worldwide, with 45,000 employees in 51 companies. KELCH GmbH acts as the technology centre for the international business group in Europe. It develops, manufactures and markets tool holders, cleaning devices, shrinking devices, presetters and measuring machines and also offers tool management services.
More information at https://www.kelch.de.
Downloads:
KELCH_IoT_22072019_EN.pdf
Image1_print
Image1_web
Image2_print
Image2_web
Image3_print
Image3_web