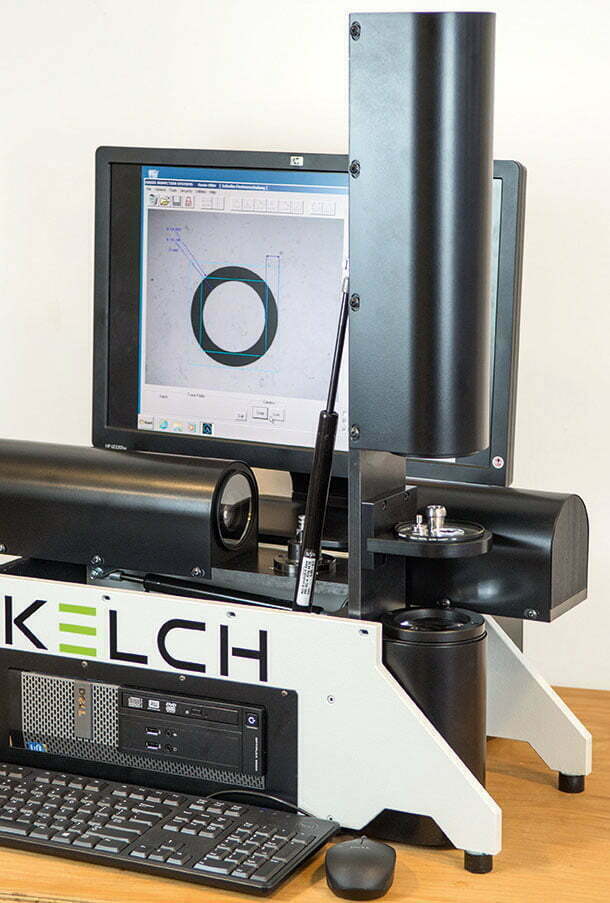 18.02.2015 / KENOVA measure line VHE Dual
18. February 2015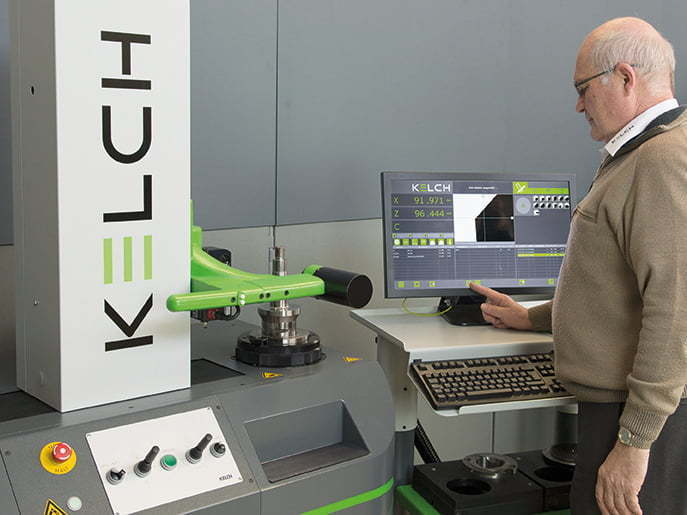 04.03.2015 / KENOVA measure line V9
4. March 2015
Kelch tool presetters offer greater modularity and automation KENOVA set line V5KENOVA set line V5
(29th Control – International Trade Fair for Quality Assurance, Stuttgart 5-8 May 2015 Hall 1, Stand number 1128)
Kelch GmbH, based in Weinstadt near Stuttgart, will be showcasing innovations for its KENOVA set line V5 line of modular tool presetters, at Control 2015 in Stuttgart. One new feature is a CNC-type spindle, which permits automatic focussing and the automatic checking of radial and axial run-out. Kelch has announced a fully CNC version for the end of 2015, which will allow measuring processes to be fully automated.
The KENOVA set line V5 series is modular in design, enabling customers to create low-cost solutions to meet their specific requirements. Customers can select from 400, 500 and 600 mm towers. The spindle, which has a SK-50 mounting, comes with a range of interchangeable
adapters for HSK, Capto and VDI.
The body of the unit and its towers are made of proven grey cast iron. By mechanically clamping the tools, the high-precision spindle guarantees maximum repeatability.
The user-friendly software guides operators intuitively to the correct result, even if they have to pre-set entire set-up plans rather than only individual tools.
Additional features, including tool identification systems and tool management systems, are optionally available. Network connection, communication with machines via post-processors and connection to CAD/CAM systems and 3D generators are all also possible.
Kelch GmbH, based in Weinstadt near Stuttgart, offers peripherals and services for manufacturers and users of machine tools for cutting processes. With over 100 employees, the company generates annual revenue of approx. €13 million. As a 100%-owned subsidiary of Harbin Measuring & Cutting Tool Group Co., Ltd. (HMCT), Harbin/China, Kelch belongs to China General Technology (Group) Holding Co., Ltd. (Genertec), Beijing. Genertec is represented in 100 countries worldwide, with 45,000 employees in 51 companies. Kelch GmbH acts as the technology centre for the international business group in Europe. Kelch develops, manufactures and markets tool holders, cleaning devices, shrinking devices, presetters, as well as measuring machines, and also offers tool management services.
Further information athttps://www.kelch.de.
Downloads:
KELCH_KENOVA_set_line_V5_2502015.pdf
Image1_KENOVA_set_line_V5_72.jpg
Image1_KENOVA_set_line_V5_300dpi.jpg