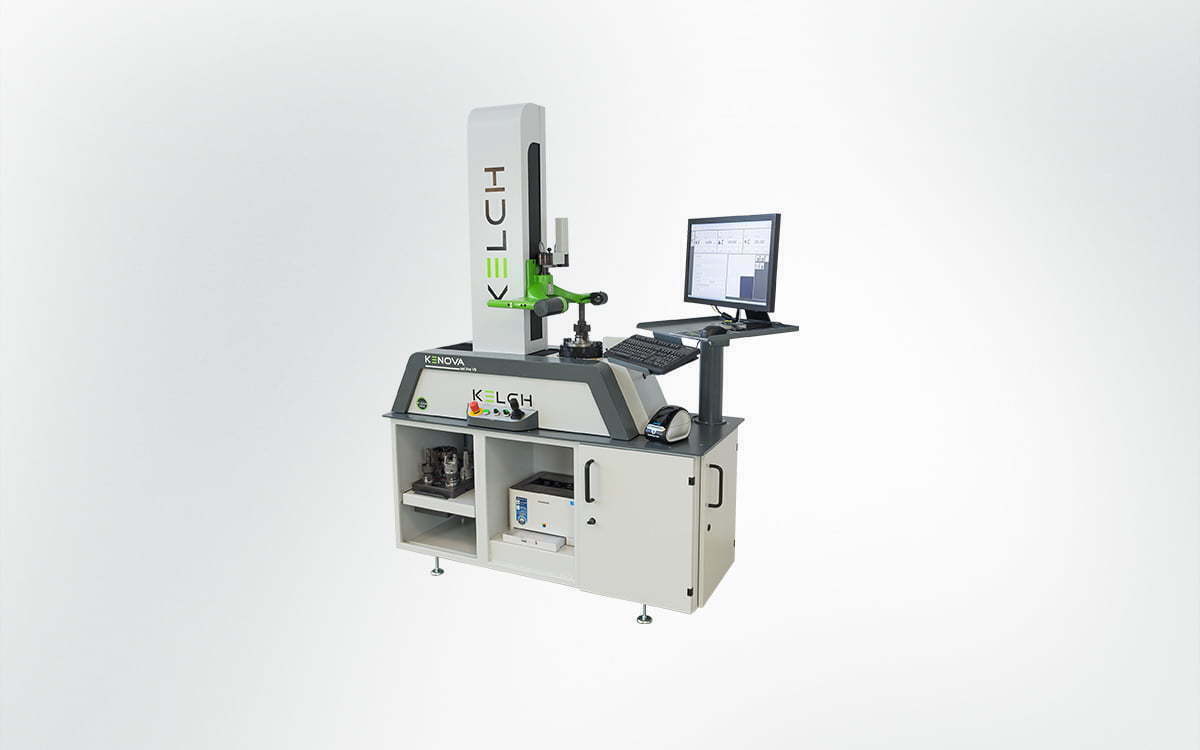 NEW: KENOVA set line V6xx
14. March 2017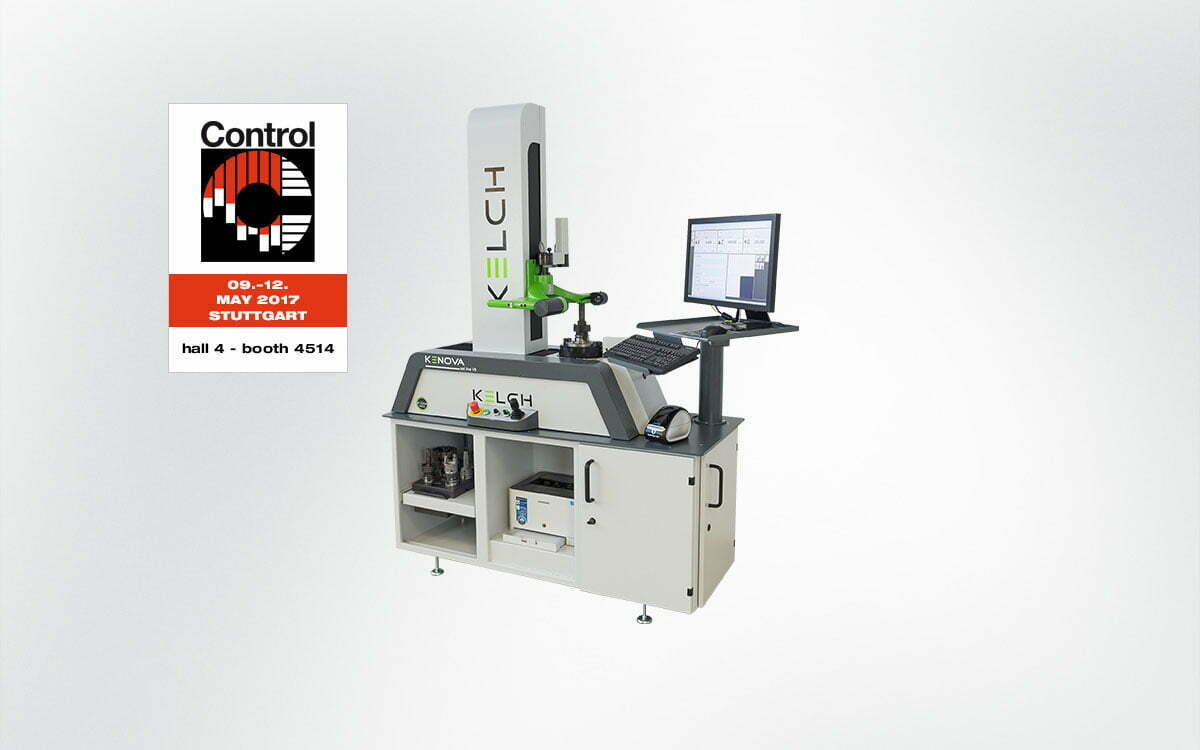 10.04.2017 / KENOVA set line V6 – Press release
10. April 2017
Precise and solid entry-level unit undergoes a makeover
New design improves quality and enhances operation
Weinstadt, 31.03.2017. Kelch GmbH offers an entry-level tool presetter for small to medium-sized machining companies. The KENOVA set line V123 achieves a significantly more precise measuring result and is easier to operate than its predecessor, something the developers achieved, above all, by the new design of the tower. The construction, using proven grey cast iron for the base and durable steel for the tower, also contributes to the improved quality. The redesign is a further bonus, achieved as part of the technical update.
Visually and technically enhanced
The design is undoubtedly the first innovation that strikes you with the KENOVA set line V123. The entry-level unit from the Basic line series now fits visually into the Industrial line and Premium line ranges. The visual modification delivers improved performance, which simplifies operation for users, including adjustment of the measuring tool. Above all, the developers achieved this by the structural modification of the tower construction, significantly improving the quality of measuring precision.
Small, compact and durable aid to production
The base of proven grey cast iron and the tower with a durable steel construction provide the basis for offering a precise measuring system. The small and compact design of the KENOVA set line V123 is beneficial for users. Simply set up the unit on site adjacent to the machine or in the workshop and immediately begin tool presetting. The mechanical unit can be very simply operated by an X- and Z-axis calliper for the absolute measurement and chain dimension measurement of tools. Users will encounter a further bonus with regard to accessories: various new HSK and recently developed PSC adapters are immediately available in addition to the standard range of SK adapters.
Broad range of applications for small to medium-sized companies
The tool presetter covers measuring ranges of 200 mm in the X-direction and 300 mm in the Z-direction, therefore the right choice for the fast and reliable determination of measured values for small to medium-sized machining companies. "Above all its design, ease of operation and value for money impressed prospective customers at AMB," confirms Bernhard Knappe, Product Manager at Kelch GmbH. Last year Kelch showcased the new-look KENOVA set line V123 at AMB.
Kelch GmbH, based in Weinstadt near Stuttgart, offers peripherals and services for manufacturers and users of machine tools for cutting processes. With over 100 employees, the company generates annual revenue of approx. €13 million. As a fully owned subsidiary of Harbin Measuring & Cutting Tool Group Co., Ltd. (HMCT), Harbin/China, Kelch is part of the China General Technology (Group) Holding Co., Ltd. (Genertec), Beijing. Genertec is represented in 100 countries worldwide, with 45,000 employees in 51 companies. Kelch GmbH acts as the technology centre for the international business group in Europe. KELCH develops, manufactures and markets tool holders, cleaning devices, shrinking devices, presetters as well as measuring machines and also offers tool management services.
More information at https://www.kelch.de.
Downloads:
KELCH_KENOVA_set_line_V123_EN_31032017.pdf
Image1_print.jpg
Image1_web.jpg
Image2_print.jpg
Image2_web.jpg
Image3_print.jpg
Image3_web.jpg