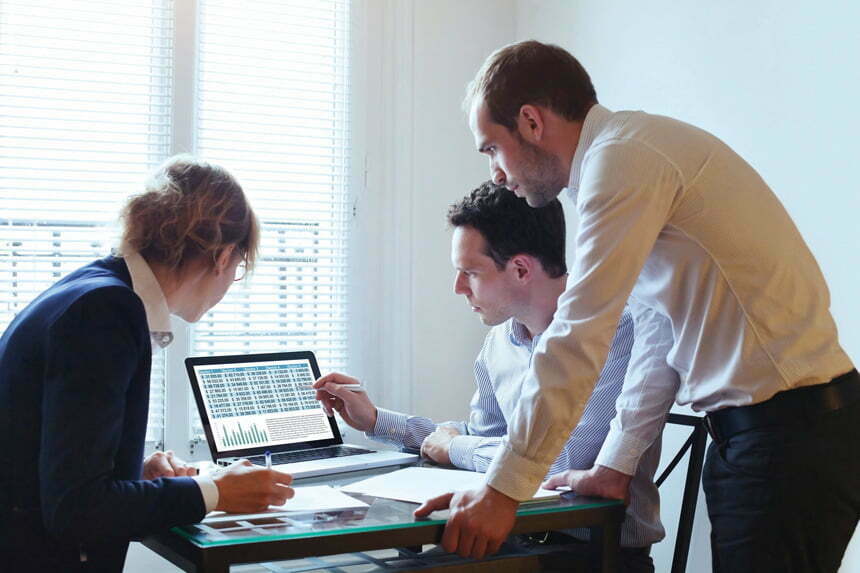 29.07.2016 / Industry 4.0: Engineering Services – Press release
29. July 2016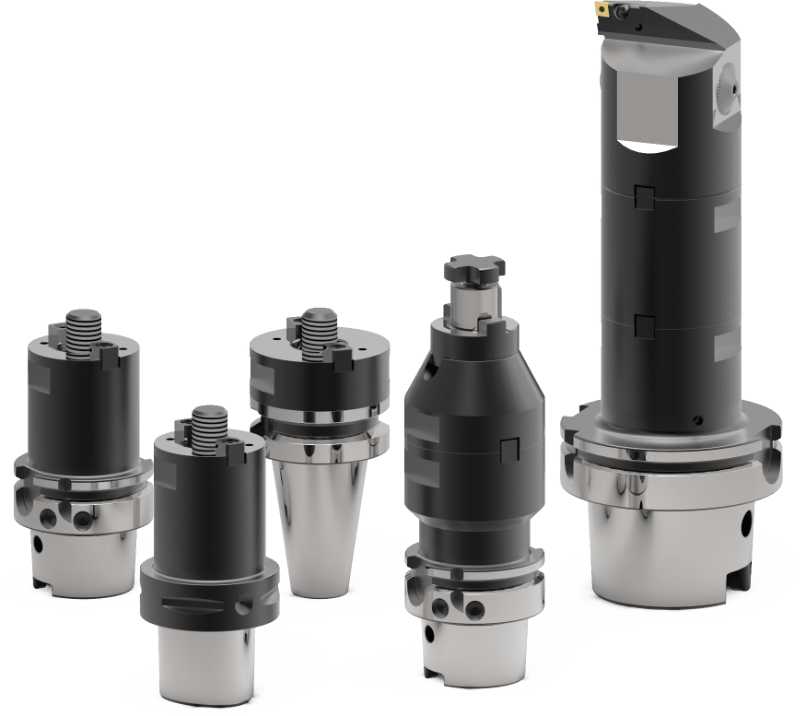 KELCH FLEXIBORE SYSTEM
1. September 2016
The smart 24/7 service package
Top-quality complete tools at reasonable prices
(AMB – International Exhibition for Metalworking, Stuttgart 13-17 September 2016, Hall 1, Stand number 1E77)
Weinstadt, 11.08.2016. Kelch GmbH offers tool assembly and presetting around the clock, seven days a week. The service package includes the presetting, measuring, reworking and dismantling of tools. Kelch also delivers the complete tools directly to the customer, ensuring that machining companies benefit from faster production and cheaper prices for their tool components. The service comes from the Smart Factory Services programme, with which customers can flexibly combine further modules from the Engineering Services, Tool Services and Financial Services ranges.
The right tool at the right place at the right time
The Tool Assembly and Management module is provided by the Tool Services division, which addresses the everyday cost pressures on manufacturing companies. The experts direct companies along a more efficient and effective path to becoming a lean and successful company, focussing on its own core competencies. There is also indirect potential for rationalisation, above all with main regional suppliers. But always with the proviso – the right tool at the right place at the right time! This is where Kelch's innovative and established tool presetting and shrink fit devices contribute to the success of perfectly assembled and adjusted tools. The tool presetting, measuring, reworking and dismantling service package is available to customers around the clock, seven days a week, providing users with fully pre-set tools for their machining work. Kelch delivers the complete tools directly to the machine so that users can concentrate on their core competence, the machining task in hand. The wide range of tools is minimised in the Optimisation & Data Administration module and, at the same time, customers benefit from innovative and state-of-the-art tools. The key element is reliable customer care from Technical Support. Kelch looks after its customers from the purchase through to support and maintenance.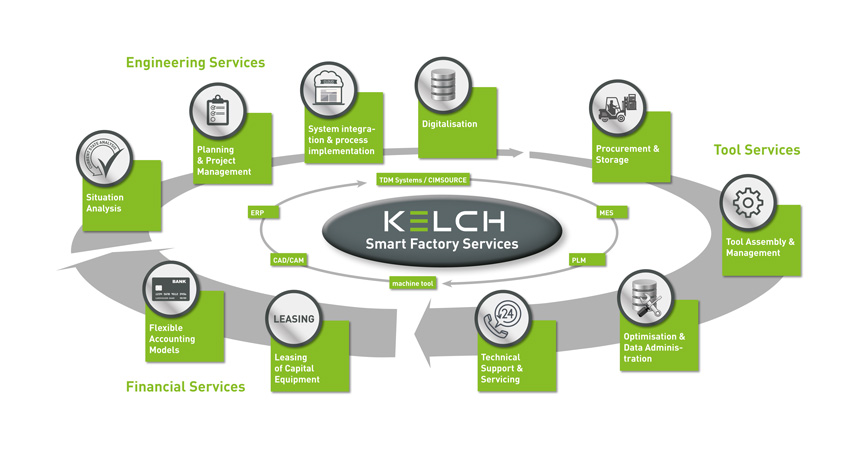 Cost-effective pricing for small and mid-sized companies
The Procurement and Storage module provides for the complete procurement of components for the entire production process, enabling users to benefit from smart supplier management based on quality, cost and on-schedule supply. This ideally consolidates your supplier portfolio. In conclusion: optimum system suppliers and optimum Just-in-Time logistics processes, offering customers high‑quality components at lucrative prices.
Simple tool financing
Financial Services offers flexible financing models. Should potential customers intend Kelch to operate the complete presetting room, invoicing is possible per pre-set tool (Pay per Tool) or workpiece (Pay per Piece). There is also an option to finance equipment or smart tool issuing systems. Customers thus save on high procurement costs, as certain measures can mean the renewal of individual machines, as older machine generations are not designed for networking.
Kelch GmbH, based in Weinstadt near Stuttgart, offers peripherals and services for manufacturers and users of machine tools for cutting processes. With over 100 employees, the company generates annual revenue of approx. €13 million. As a fully owned subsidiary of Harbin Measuring & Cutting Tool Group Co., Ltd. (HMCT), Harbin/China, Kelch is part of the China General Technology (Group) Holding Co., Ltd. (Genertec), Beijing. Genertec is represented in 100 countries worldwide, with 45,000 employees in 51 companies. Kelch GmbH acts as the technology centre for the international business group in Europe. Kelch develops, manufactures and markets tool holders, cleaning devices, shrinking devices, presetters as well as measuring machines and also offers tool management services.
More information at www.kelch.de.
Downloads: