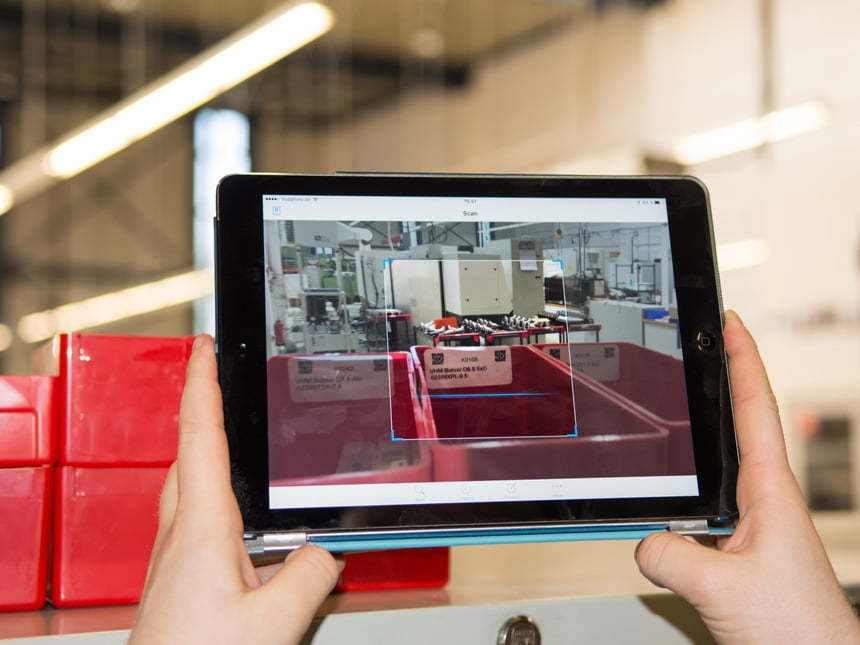 29.04.2016 / Industry 4.0: Smart Factory Services – Press release
29. April 2016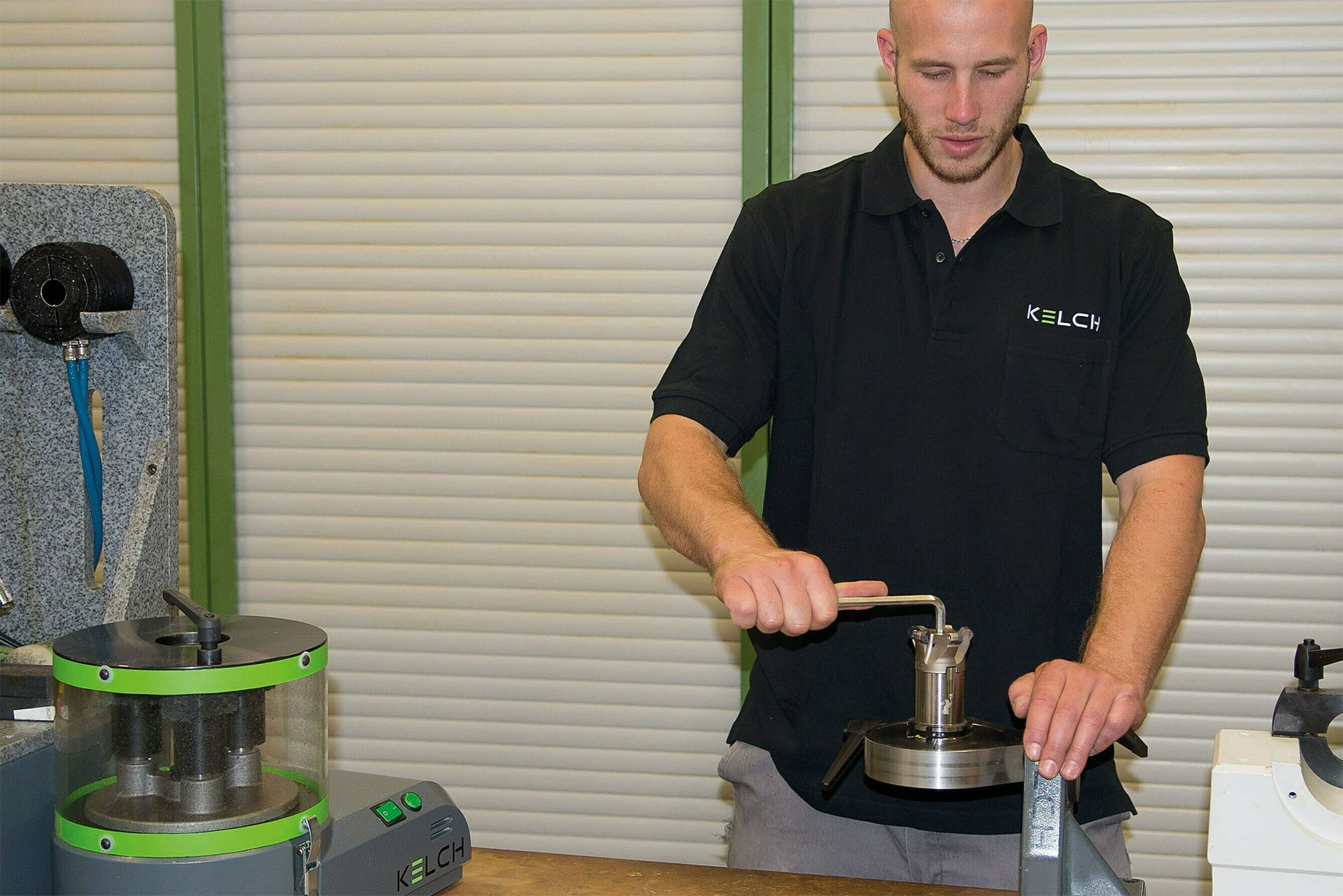 11.08.2016 / Industry 4.0: Tool Services – Press release
11. August 2016
The aim is to minimise process steps
Tool room or tool logistics concepts for the "Smart Factory"
(AMB – International Exhibition for Metalworking, Stuttgart 13 – 17 September 2016, Hall 1, Stand 1E77)
Weinstadt, 29.07.2016. Kelch GmbH offers to plan and project manage a smart tool room or tool logistics concept. The concepts have many aspects yet only a single aim: to minimise process steps. Kelch is therefore assisting Production Managers with the continuous control of the production process chain solely by simplifying and separating complex process steps into simple and easily controllable steps. The service comes from the Smart Factory Services programme, with which customers can flexibly combine further modules from the Engineering Services, Tool Services and Financial Services ranges.
The tool room or tool logistics concept can be planned
The management of individual tools or machines was the responsibility of the Production Manager until a few years ago. Today complete production process chains have to be continuously monitored as well. It is precisely here that Kelch generates transparency and a fundamental prerequisite for efficient planning and standardised control in production. Generating tool room or tool logistics concepts is the first step to achieving a smart factory. Engineering Services have further services available for process optimisation: inventory analysis, system integration, process implementation and digitalisation, which can be flexibly used by customers. Common project management techniques play a key role in planning and project management, enabling customers to benefit, from the outset, from a realistic implementation of the tool room. Within a short space of time, specific approaches for lean manufacturing workflows wil evolve, which simplify complex processes and separate them into easily controllable manufacturing steps. Tool and component storage, for example, is simplified by automatic issuing systems and customer-orientated material and information flows are improved in conjunction with value stream mapping. The expert then uses this initial analysis and these approaches to design the production layout for a tool room or tool logistics concept.
The smart tool issuing system in the tool room
The machine operative operates an economical tool issuing system in the tool room, which manages the organisation of tools and improves quality in production, at the same time as minimising costs. Tool management software plays a key role in this, visualising current availability and tool stock levels. The associated tool management or ERP system monitors the tools in terms of orders. Data consistency is at the very heart of this intelligent system, something that can only be achieved with a central database. Kelch will set up the database and digitalise the tools on behalf of the customer, saving the customer resources and enabling him to focus on his core expertise.
The 24/7 service package from Tool Services
Optimised assembly and service life is provided by the Tool Assembly and Management module. Users benefit from the perfectly assembled tool presetters, shrink fit devices and pre-set tools. The tool presetting, measuring, restoring and disassembling service package is available to customer 24 hours a day, 7 days a week, providing users with a fully pre-set tool for their machining work. Kelch delivers the complete tools directly to the machine so that users can focus on the machining task in hand. Tool Services also handles the procurement and storage of tools, as well as reducing the number of different tools.
Kelch GmbH, based in Weinstadt near Stuttgart, offers peripherals and services for manufacturers and users of machine tools for cutting processes. With over 100 employees, the company generates annual revenue of approx. €13 million. As a fully owned subsidiary of Harbin Measuring & Cutting Tool Group Co., Ltd. (HMCT), Harbin/China, Kelch is part of the China General Technology (Group) Holding Co., Ltd. (Genertec), Beijing. Genertec is represented in 100 countries worldwide, with 45,000 employees in 51 companies. Kelch GmbH acts as the technology centre for the international business group in Europe. Kelch develops, manufactures and markets tool holders, cleaning devices, shrinking devices, presetters as well as measuring machines and also offers tool management services.
More information at https://www.kelch.de .
Downloads:
KELCH_Engineering_Prozessschritte_29072016.pdf
Image1_300dpi.jpg
Image1_72dpi.jpg
Image2_300dpi.jpg
Image2_72dpi.jpg
Image3_300dpi.jpg
Image3_72dpi.jpg
Image4_300dpi.jpg
Image4_72dpi.jpg