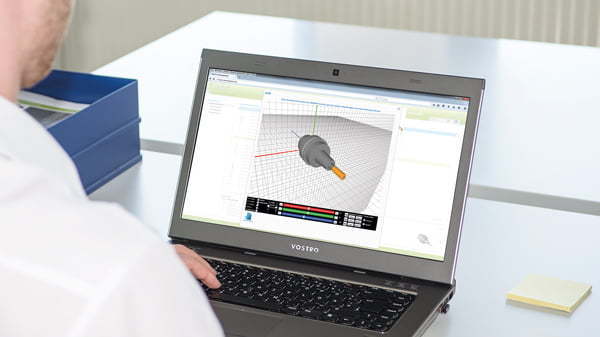 29.07.2015 / KENOVA measure line V9
29. July 2015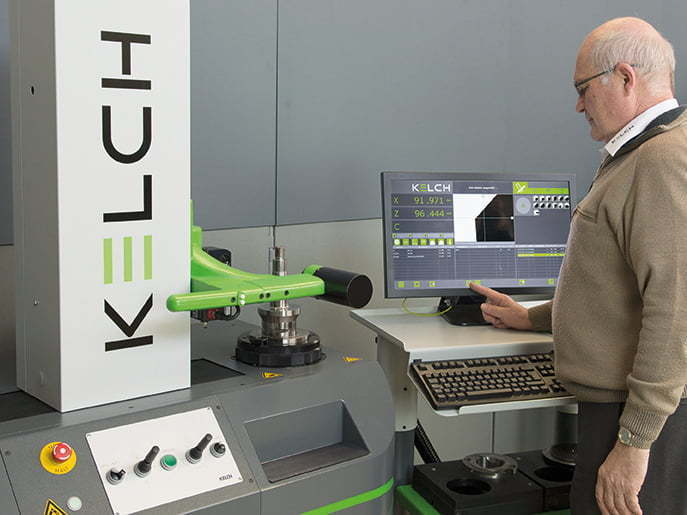 05.02.2016 / kOne Premium
5. February 2016
WA new design of Kelch tool presetters delivers cost savings with a simple spindle
KENOVA set line V366
(EMO Milan 2015, 5-10 October 2015, Hall 10, Stand B13)
Kelch GmbH, based in Weinstadt near Stuttgart, will be showcasing innovations for its KENOVA set line V366 line of modular tool presetters at EMO 2015 in Milan. The existing V345 and V466 systems have been combined to produce the new V3. With a measuring length of 600 mm in diameter (X), this unit is capable of measuring most tools.
Users can also select from 400, 500 and 600 mm towers. The SK-50 base spindle features a mechanical brake, mechanical 90 degree indexing for turning tools and also vacuum clamping of the tool tapers. Various interchangeable adapters are also available for HSK, Capto and VDI.
The base bodies and towers have a torsion-resistant and thermally optimised design. The user-friendly software intuitively guides operators to the correct result, even if they have to measure entire set-up plans rather than only individual tools.
The standard design of the unit features proven CoVis software that runs on a 15" panel PC with touch screen operation. There is therefore no need for another separate PC, thereby saving space and delivering a compact design. CoVis software not only works with all popular measuring functions, but also transmits the measured data directly by post-processor to the processing machine. This prevents any input errors by operators and improves process reliability within the company.
Additional features, including tool identification systems and connection to tool management systems, are optionally available. Software extensions are also possible, including contour evaluation software and 3D generators for the creating of 3D tool models for collision observation. The unit has to be equipped with EASY software to work with these options.
Kelch GmbH, based in Weinstadt near Stuttgart, offers peripherals and services for manufacturers and users of machine tools for cutting processes. With over 100 employees, the company generates annual revenue of approx. €13 million. As a 100%-owned subsidiary of Harbin Measuring & Cutting Tool Group Co., Ltd. (HMCT), Harbin/China, Kelch belongs to China General Technology (Group) Holding Co., Ltd. (Genertec), Beijing. Genertec is represented in 100 countries worldwide, with 45,000 employees in 51 companies. Kelch GmbH acts as the technology centre for the international business group in Europe. Kelch develops, manufactures and markets tool holders, cleaning devices, shrinking devices, presetters, as well as measuring machines, and also offers tool management services.
More information at https://www.kelch.de.
Download zu dieser Meldung:
KELCH_KENOVA_set_line_V366_19082015.pdf
Bild1_KENOVA_set_line_V366_72dpi
Bild1_KENOVA_set_line_V366_300dpi.jpg