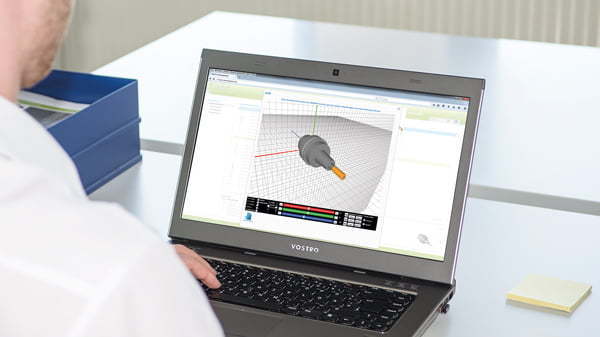 29.07.2015 / Concentration on core business
29. July 2015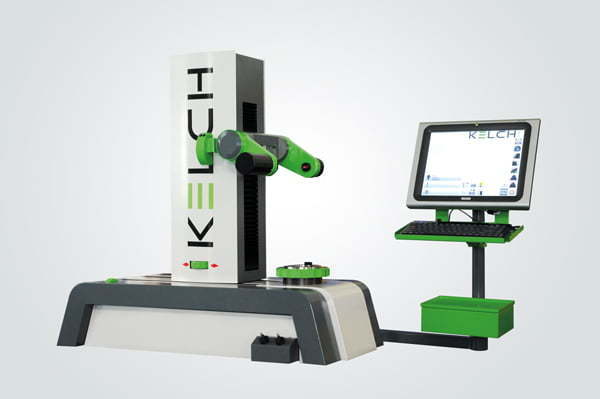 19.08.2015 / KENOVA set line V366 – press realease
19. August 2015
Kelch high-precision workpiece measuring system with new "kOne Premium" software KENOVA measure line V9
(EMO Milan 2015, 5-10 October 2015, Hall 10, Stand B13)
The high-performance KENOVA measure line V9 workpiece measuring system, manufactured by Kelch GmbH, based in Weinstadt near Stuttgart, is now equipped with "kOne Premium" software and further new features. The system is thus compatible with all communication protocols and data interfaces popular in machine construction. KENOVA measure line V9 offers producers and users of machine tools additional automation and integration options for machine cutting processes.
By combining different interfaces within the software, the system can be directly fitted in machining centres to monitor quality. It can also control and regulate the production of turned and cut components "in-line", as part of a control circuit, by directly influencing the machine's production parameters. It can also be employed in post-processes in production lines, for instance with machining centres.
KENOVA measure line V9 communicates with the most diverse systems, such as robots, handling systems etc. as well as different types of PLCs, via standards, like ProfiBus, ProfiNet, Ethernet etc. In doing so, the system swaps readings and control parameters to manage production processes directly or to enable control circuits to operate as in-line processes in manufacturing. Readings are also transmitted via the same interfaces to higher-level quality assurance processes for statistical evaluation and for traceability of the manufacturing processes.
The KENOVA measure line V9 offers the option of integrating high-precision sensors, capable of three-dimensional geometric measurements and surface scans, to meet customers' precise specification, in addition to standard CCD or CMOS cameras. These sensors enable the system to analyse the completeness and precise position of drill holes, determine the final and correct machining of surfaces, for example with ground edges, and identify surface defects. The system makes use of high-level mathematical algorithms, which evaluate the 3D point cloud supplied by the scanners.
State-of-the-art sensors for high-precision measurement
White light chromatographic sensors and laser interferometers to measure distances in the nanometre range, increase precision even further. These sensors take up very little space and can be inserted into drill holes to measure the diameter, roundness and cylindricity etc.
The use of mineral cast composite for the base body of the unit gives the KENOVA measure line V9 improved physical properties. Improved vibration damping prevents disruptive influences from production plants. The unit's considerable thermal inertia prevents inaccuracies caused by temperature variations. The cold casting process used in production saves around 40% energy compared with conventional aluminium and grey cast iron processes. The material can subsequently be recycled, for instance in road construction.
Kelch GmbH, based in Weinstadt near Stuttgart, offers peripherals and services for manufacturers and users of machine tools for cutting processes. With over 100 employees, the company generates annual revenue of approx. €13 million. As a 100%-owned subsidiary of Harbin Measuring & Cutting Tool Group Co., Ltd. (HMCT), Harbin/China, Kelch belongs to China General Technology (Group) Holding Co., Ltd. (Genertec), Beijing. Genertec is represented in 100 countries worldwide, with 45,000 employees in 51 companies. Kelch GmbH acts as the technology centre for the international business group in Europe. Kelch develops, manufactures and markets tool holders, cleaning devices, shrinking devices, presetters, as well as measuring machines, and also offers tool management services.
More information at https://www.kelch.de.
Downloads:
KELCH_Dienstleistung_23072015.pdf
Bild1_Kelch_Dienstleistung_72dpi.jpg
Bild2_Kelch_Dienstleistung_72dpi.jpg
Bild1_Kelch_Dienstleistung_300dpi.jpg
Bild2_Kelch_Dienstleistung_300dpi.jpg