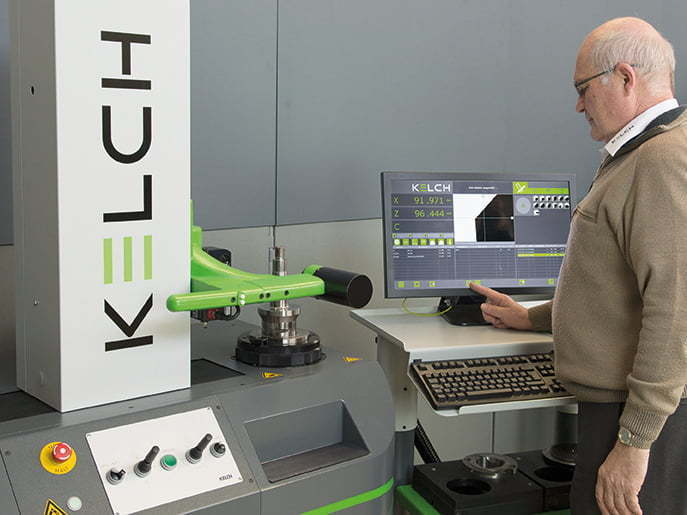 04.03.2015 / KENOVA measure line V9
4. March 2015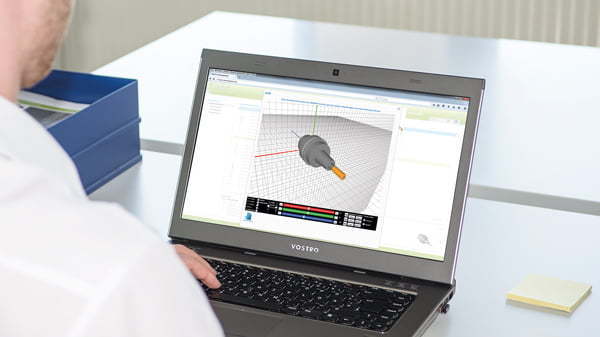 29.07.2015 / KENOVA measure line V9
29. July 2015
Concentration on core business: Kelch provides extensive services for machine tool peripherals
(EMO Milan 2015, 5-10 October 2015, Hall 10, Stand B13)
Many operators of machine tools would like to concentrate on their core business – they simply want to manufacture products. Secondary tool-related infrastructure work is simply annoying and a distraction. Thanks to its decades of experience in the industry, Weinstadt-based Kelch GmbH, a full service provider for logistics and machine tool peripherals, offers extensive services that can deliver real cost benefits in the operation of cutting machine tools.
Kelch take all tool-related worries away from its customers. The aim is for workers in a manufacturing company to have the right tool available on schedule for a conversion – in a cleaned and well maintained state, properly calibrated and newly purchased in the event of major wear.
The solutions are geared to the size of the company's operation. We can set up externally operated tool stores with proprietary in-house tool issue for larger companies. Fully automatic tool issue cabinets are available for smaller businesses, which can be programmed and equipped at regular and appropriate intervals. The presence of Kelch staff in supervised operations can also be specifically arranged and defined. What counts are the cost benefits than can be achieved.
Core aspects of this outsourced infrastructure work include the checking, setting-up, measurement, storage, cleaning and calibration of tools. Kelch is an experienced expert in the supply of hardware in this field. The company offers tool holders as well as presetters, cleaning equipment and the associated techniques, as well as measuring and test equipment, such as measuring gauges and test arbors. The development and manufacture of customer-specific adapters is not a problem for Kelch either. Kelch also offers measuring equipment for monitoring the machine side, such as the pull force of the tool clamp to ensure that safe manufacturing is possible.
Kelch handled the first project of this type for its parent company Harbin Measuring & Cutting Tool Group (HMTC) in Harbin, China, where it set up a new production line for polygon shaft cones (PSC) in the tool holder section. The project was completed in the summer of 2015.
Comprehensive service for cutting machine users
This comprehensive service forms the basis of Kelch's expertise, and includes the calibration of measuring tools to maintain tolerances. Hardware for storing and transporting tools, like cabinets, racks and suitable trolleys, makes a crucial contribution to the profitable employment of tools. Unnecessary costs for tools and their procurement can be avoided with a central tool issue centre, which can ensure that all tools are correctly stored and can be used where and when they are needed for the manufacturing process.
The employment of tool management software and tool databases is essential in this. Once again here, Kelch, as a supplier, is predestined to act as a full service provider.
Kelch GmbH, based in Weinstadt near Stuttgart, offers peripherals and services for manufacturers and users of machine tools for cutting processes. With over 100 employees, the company generates annual revenue of approx. €13 million. As a 100%-owned subsidiary of Harbin Measuring & Cutting Tool Group Co., Ltd. (HMCT), Harbin/China, Kelch belongs to China General Technology (Group) Holding Co., Ltd. (Genertec), Beijing. Genertec is represented in 100 countries worldwide, with 45,000 employees in 51 companies. Kelch GmbH acts as the technology centre for the international business group in Europe. Kelch develops, manufactures and markets tool holders, cleaning devices, shrinking devices, presetters, as well as measuring machines, and also offers tool management services.
Further information at https://www.kelch.de.
Downloads:
KELCH_Dienstleistung_23072015.pdf
Bild1_Kelch_Dienstleistung_72dpi.jpg
Bild2_Kelch_Dienstleistung_72dpi.jpg
Bild1_Kelch_Dienstleistung_300dpi.jpg
Bild2_Kelch_Dienstleistung_300dpi.jpg