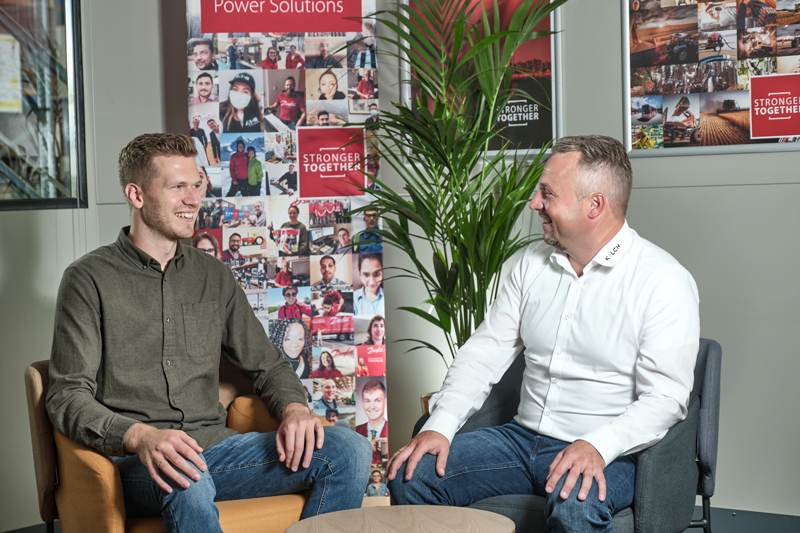 Danfoss Power Solutions: Tool measurement with the KELCH KENOVA set line H3
25. April 2022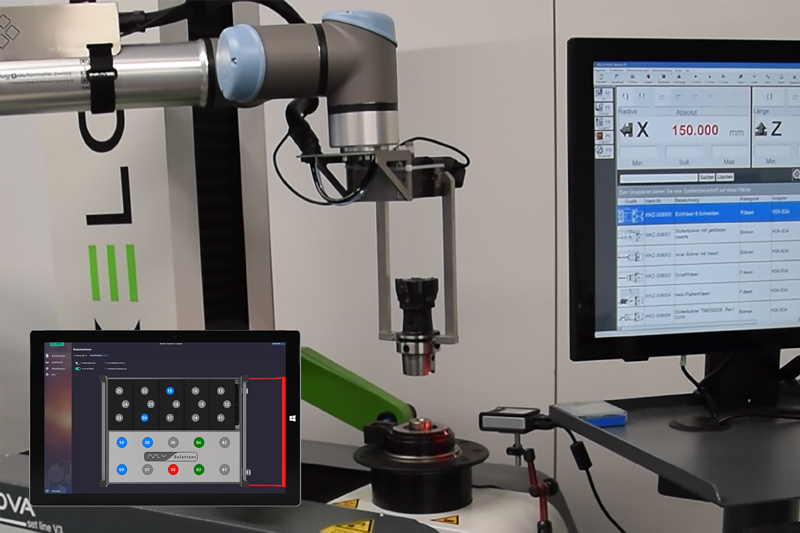 80 years of KELCH – 80 years of customer success
29. August 2022
KELCH at the AMB 2022: efficient automation including robotics
The system manufacturer KELCH GmbH will be showcasing the next Industry 4.0-compliant development stage at this year's AMB 2022 to be held from 13 to 17 September in Stuttgart: an efficient automation concept for machining companies. Live presentations will be held on stand F70 in Hall 1 showing the entire tool cycle with KELCH KENOVA set line V3 and V9 tool presetters and robotic assistance in a modern smart factory. Bachmann Engineering AG, experts in turnkey robotic cells and automation solutions, and MySolutions AG, the all-in-one provider for smart factory automation, are the development partners for the new solution. Collaboratively, the partners will be supplying complete solutions worldwide to fully integrate third-party systems on a hardware and software level.
Efficient automation, flexibly tailored to customers' needs, is the aim of the total concept being presented at the AMB 2022. The concept can also be applied to existing machines and, being modular, can be introduced into customers' companies in small steps, depending on their budget and situation. Automation options range from tool cleaning, shrinking, assembly to specification dimensions, balancing and measuring to storage. The available safety features provide for continuous monitoring of all processes: from automatic detection of the spindle insert during automatic change, control of all critical statuses and media (air, electricity, temperature etc.) to remote monitoring by IoT. Expanded automation is provided by the integration of solutions supplied by the cooperation partners, MySolutions and Bachmann Engineering, who along with KELCH will have their own consultants on hand at the AMB 2022.
Optimised resources – mobile robotic platform
Together with MySolutions AG, the partners will be showcasing the seamless integration to KELCH KENOVA tool presetters at the AMB 2022 – including the 2D.ID identification solution. The innovative "THE BOX" storage system can also be integrated, along with the mobile and stationary MyXPert software products. Cooperation partner Bachmann Engineering AG will also be showcasing an additional automation system on the KELCH stand at the AMB 2022. The basis of this is the Bachmann Movable Base BMB, a mobile platform specifically for collaborative robots, which are flexibly equipped and can be moved to wherever they are needed. Live presentations on the stand will be demonstrating its use in tool measurement and tool presetting together with the automated KELCH tool presetters. The automated production solutions presented by KELCH at the AMB 2022 can also help to compensate for personnel shortages.
Downloads:
KELCH_Automation_EN_01082022.pdf
Automation_print
Automation_web
Einstellgeraet_Roboter_Tablet_MyXPert_print
Einstellgeraet_Roboter_Tablet_MyXPert_web
The_Box_print
The_Box_web