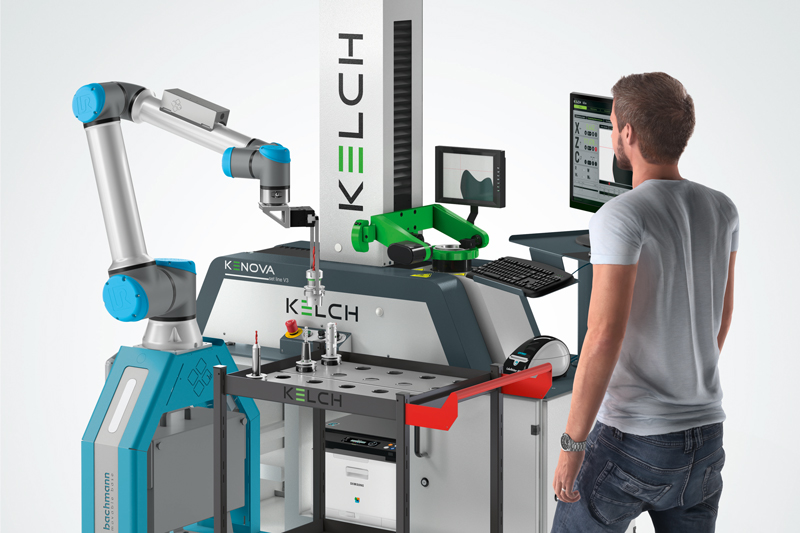 KELCH at the AMB 2022: efficient automation including robotics
1. August 2022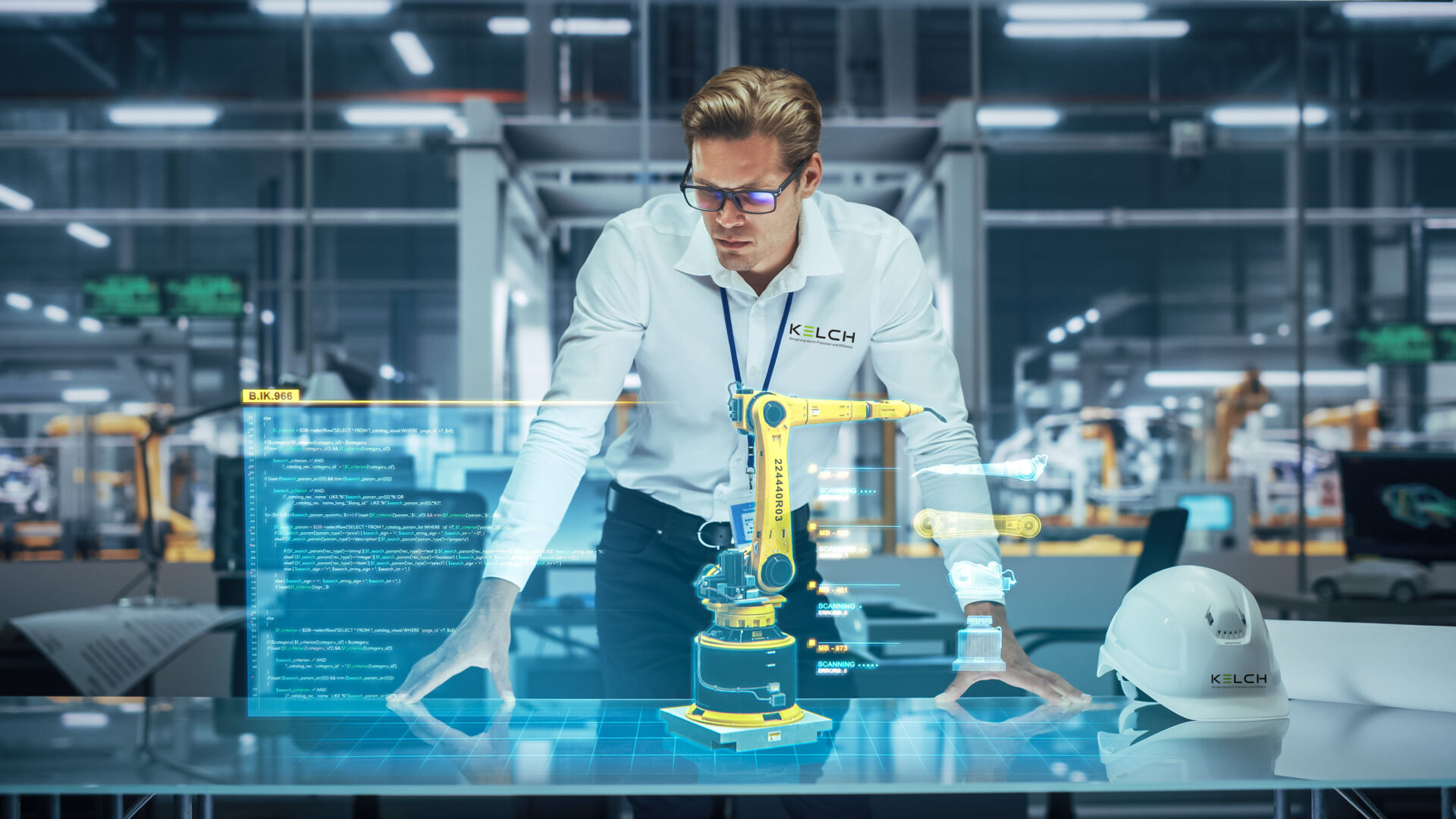 KELCH Smart Factory Services
3. February 2023
80 years of KELCH: from the first tool changer to the automated Smart Factory
The KELCH brand is celebrating its 80th anniversary this year. Throughout its successful history, KELCH has been among the pioneers in the development and production of tool presetters and steep taper holders. In the 90s, KELCH was an influential player in developing the standard for HSK tools. Today, the brand is synonymous with high-precision tool presetters and tools, as well as for Industry 4.0 and automation developments. The successful manufacturer will therefore be showcasing the next Industry 4.0-compliant development stage at the AMB 2022: an efficient automation concept that fully integrates third-party systems. KELCH brand-name high-end and premium solutions are systematically produced in Germany.
"KELCH products have always been more precise than the standard. If the standard prescribes precision of 1 micrometre, our product complies with 0.5 micrometres. That continues to be our aim. As does manufacturing our premium products in Germany," stresses KELCH Managing Director Frank Wildbrett. The KELCH product range includes tool holders, cleaning, shrinking and presetting devices, measuring technology and tool logistics services, as well as a comprehensive service programme.
Significant investment in machinery
To mark its anniversary, the company will be extensively renewing the machines at the headquarters of KELCH GmbH in the South German town of Weinstadt near Stuttgart. The manufacturer's parent company, the Genertec Group, which is represented in over 100 countries worldwide, is investing in the latest generation of STUDER grinding machines. The investment is also a commitment to the strategic direction of the Group: with its own Research and Development department, KELCH GmbH continues to form Genertec's technology centre in Europe. KELCH also has subsidiaries in the UK and North America and cooperates with sales partners in Europe, Asia and Latin America.
Gradual automation
"Fortunately we have succeeded in maintaining our on-schedule deliveries despite all the challenges presented by the coronavirus pandemic and the war-related supply shortages. Our customers can therefore continue to rely on our outstanding on-schedule deliveries," explains Managing Director Frank Wildbrett. The KELCH solutions that will be showcased at this year's AMB are future-centric and will also enable the company to cope with future crises. Their aim is to herald in the next stage of Industry 4.0. The solutions involve efficient automation, which is modular and can be introduced in small steps. The concept can be applied to existing machines and even to older machines. Two features will continue to shape the success story of KELCH: comprehensive services and fair advice on equal terms.
Downloads:
KELCH_80Years_29082022.pdf
Image1_print
Image1_web
Image2_print
Image2_web