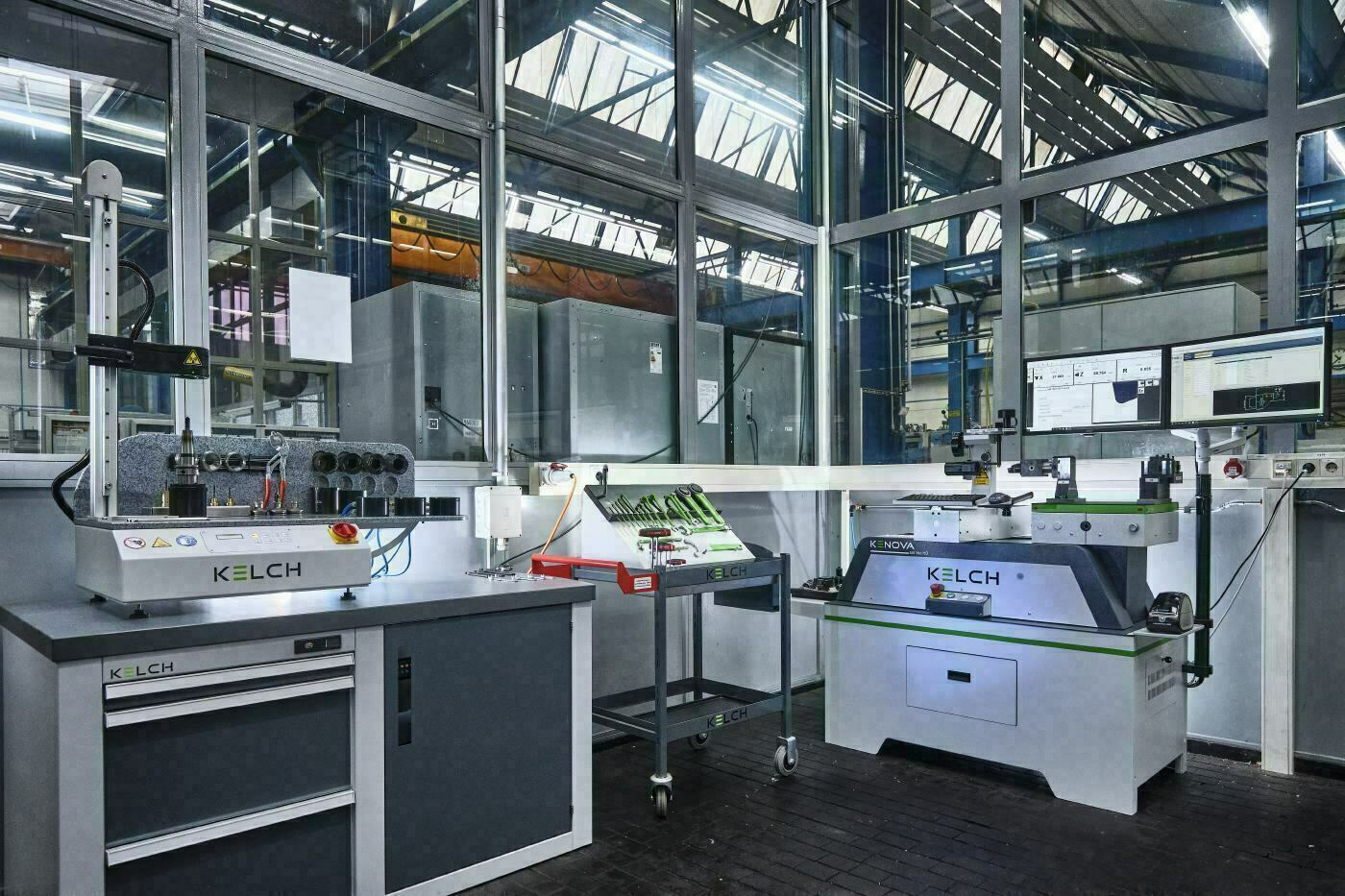 Schütte Tool Presetting Centre with KELCH KENOVA set line H3 | Industry 4.0
5. February 2021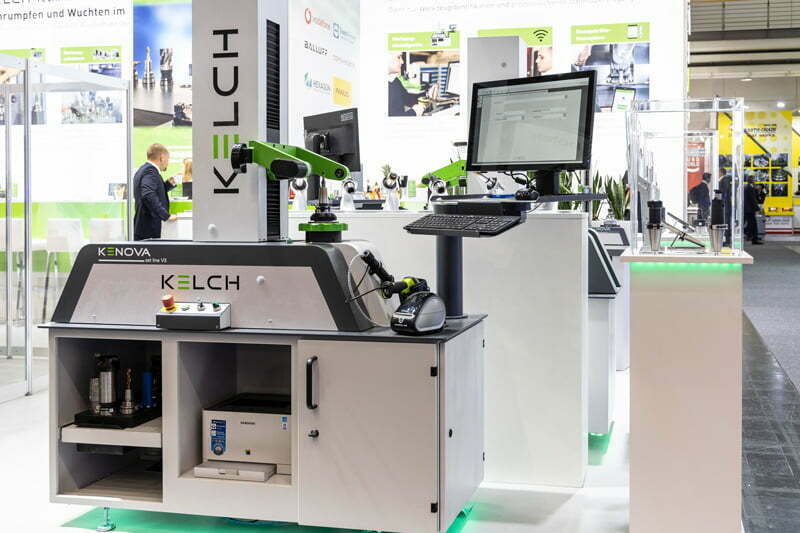 INTEC/Z connect 2021: KELCH tool measurement webinars on the 2nd and 3rd of March
15. February 2021
Tool presetters: KELCH KENOVA set line H3 in use at Alfred H. Schütte
As part of its ongoing cooperation with KELCH GmbH, the multinational machine tool producer Alfred H. Schütte is using the compact KELCH KENOVA set line H3 tool presetter in its new Tool Presetting Centre. The aim is to make processes more efficient and connect them to Industry 4.0 processes. The KENOVA set line H3 is now also being used for a world first: the ECX 46 / 65 – the innovative Schütte single spin automatic.
The Schütte Tool Presetting Centre now has a central space for tool identification and tool measurement. The KENOVA set line H3 is used as an Industry 4.0-capable tool presetter, which KELCH had developed working closely with Schütte. "We are the global technology leader in multi-spindle automatics," explains Frank Erbstößer, Head of the Tool Presetting Centre at Schütte: "Our quality standards are correspondingly high and we monitor all critical production machinery daily."
Fit for Industry 4.0
Tool measurement using the KENOVA set line H3 enables it to be connected to tool management systems as well as to many other interfaces, making it compatible with Industry 4.0 applications. Data is available more quickly and there are no read errors, meaning that Schütte benefits from greater process reliability. Logistics processes can be optimised as production has flexible access to the data. The tool presetter also features an intelligent image processing and a camera system. "The measuring distances of this model, X = 420 mm x Z = 300 mm, are perfectly tailored to our multi-spindle automatics product group," stresses Frank Erbstößer. The KENOVA set line H3 also provides for manual one-hand operation of the X and Z axes with endless fine adjustment for μm-precise fine adjustment of the X and Z direction.
The EASY software also supplied allows data set in tool measurement to be issued by label printing, online data transfer, connection to tool management systems, CAM systems or by means of a QR code. Bastian Birkenfeld, KELCH Regional Sales Manager and Technical Application Consultant explains: "We are pleased that Schütte is carrying out its Industry 4.0 processes with the latest generation of our tool presetters."
The modular KELCH i-tec® M shrink fit deviceis also used as a tool shrink fit device in Schütte's Shrink fitting section, which also contributes to efficient processes with its almost instant heat-up and patented contact cooling technology. Schütte also uses the KELCH VariTUL tool transport trolley for the storage and transport of tools in its Tool logistics section.
Downloads:
KELCH_ToolPresetting_Schuette_EN_10022021.pdf
Image1_print
Image1_web
Image2_print
Image2_web
Image3_print
Image3_web