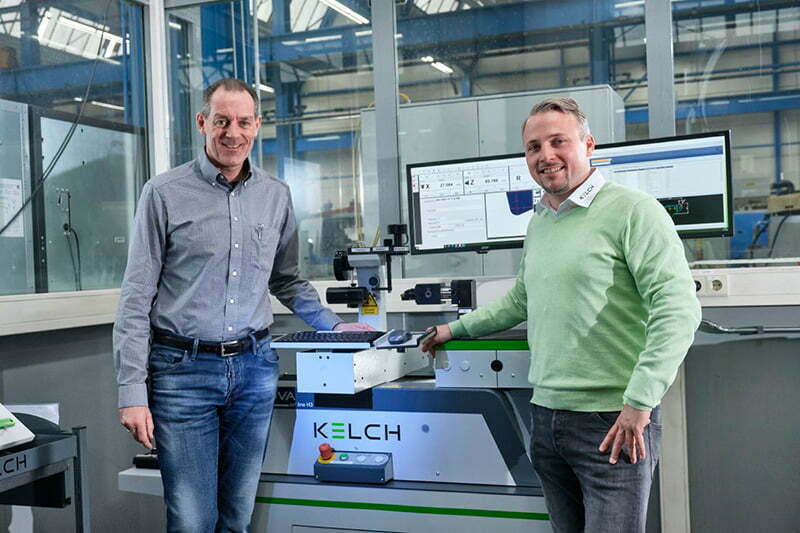 Tool presetters: KELCH KENOVA set line H3 in use at Alfred H. Schütte
10. February 2021
Smart gauge for HSK tool taper
25. February 2021
INTEC/Z connect 2021: KELCH tool measurement webinars on the 2nd and 3rd of March
KELCH invites everyone to join live webinars on the 2nd and 3rd of March 2021 as part of the digital Intec/Z connect 2021 trade fair. The focus will be on tool presetters for the machining industry. The online presentations will showcase the tool presetters to guests who have joined in, and explain how tool measurement can be integrated into Industry 4.0 processes. The focus will be on the compact KENOVA set line V346 tool presetter and the KENOVA set line V345 tool presetter from the KELCH Industrial line. Both units offer interfaces for smart networking coupled with excellent repeatability. KELCH webinars at Intec/Z connect 2021 will be held at 10:00 and 13:00 on the 2nd and 3rd of March. The dial-in details are available in the KELCH Exhibition section of the digital platform.
Tool measurement and tool identification with units from the KELCH INDUSTRIAL line offer digital interfaces for digital networking in the factory, and thus an ideal basis for future-proof processes. The tool presetters, such as the KENOVA set line V345, is ideally designed for industrial applications. The stable unit is made of torsion-resistant steel profiles and two linear guides with linear ball bearings respectively, and provides a dimensionally stable, high-precision set-up of the X and Z axes. Endless fine adjustment on both axes supports micrometer-fine travel.
Fully-CNC workbench unit for Industry 4.0 and IoT
The product design of the KENOVA set line V346 tool presetter is systematically tailored to Industry 4.0 standards and blends seamlessly into the modern Smart Factory. The tool presetter features EASY software and boasts the "TeamViewer IoT" solution. Manufactured in solid FEM-optimised grey cast iron, the fully-CNC version can be positioned directly on the workbench without the need for a base cabinet. In terms of software, the tool presetter stands out on account of its easy-to-understand menus and simplicity of use. The fully-CNC version permits completely user-independent tool presetting and measurement.
---
Register now!
---
Tool Presetters from KELCH – online at INTEC/Z connect 2021 secure your free visitor ticket here:
---
Tool Presetters from KELCH – online at INTEC/Z connect 2021 secure your free visitor ticket here:
https://www.messe-intec.de/intec-z-connect/
Click here to go to our exhibitor area: https://app.hopin.com/events/intec-z-connect/expo/355213
Downloads:
KELCH_INTEC_Z_connect_EN_15022021.pdf
Image1_print
Image1_web
Image2_print
Image2_web