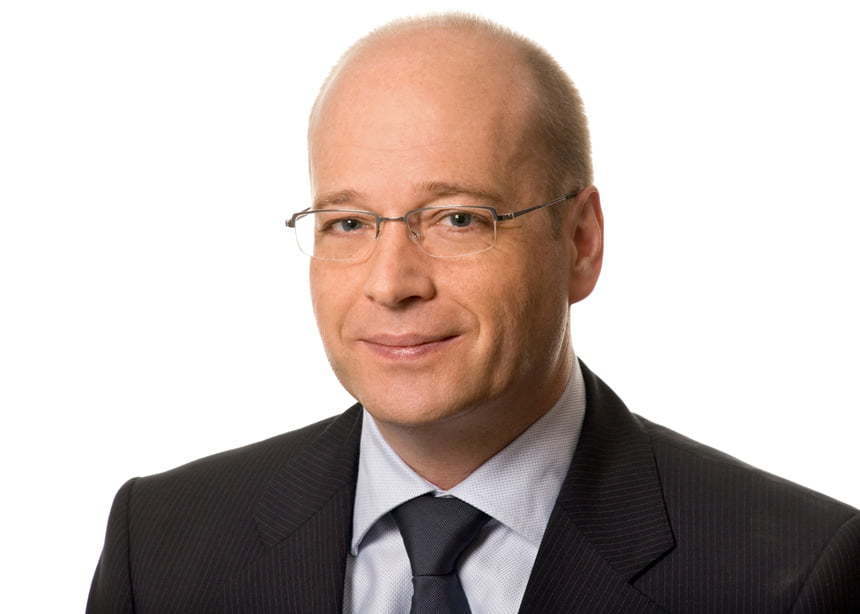 18.08.2016 / Change at the top of Kelch
9. September 2016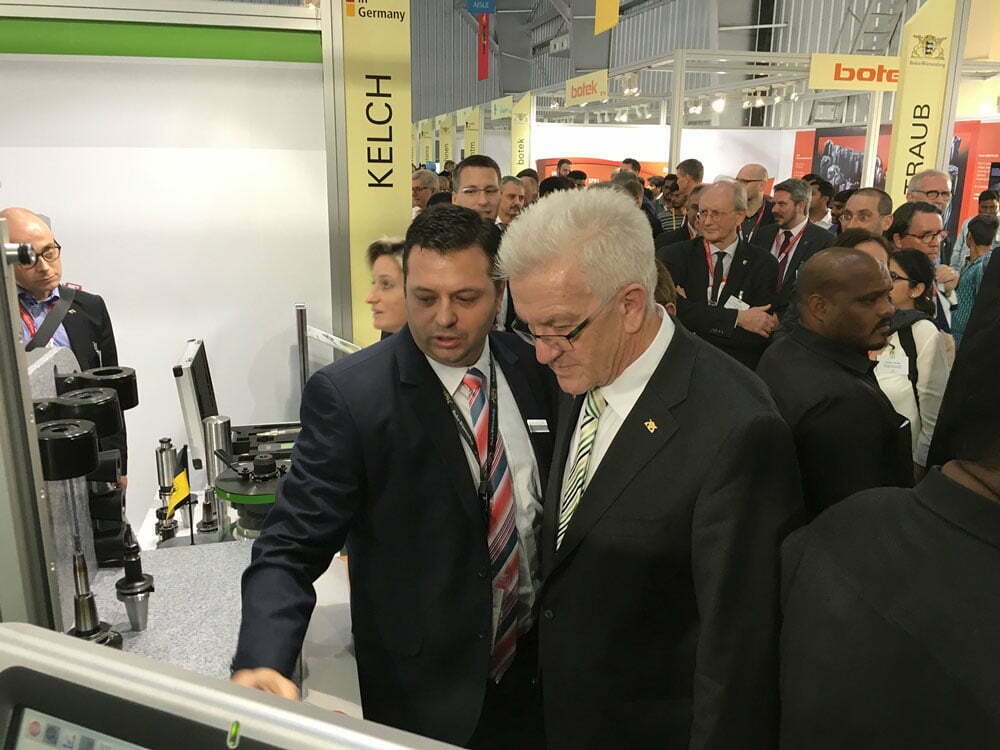 09.02.2017 / Minister President Kretschmann visits Kelch – Press release
9. February 2017
Kelch MoDeTec delivers maximum process reliability
Fully automated module monitoring
(31st Control _ International trade fair for quality assurance from 9 to 12 May 2017 in Stuttgart: Hall 4, Stand 4514)
Weinstadt, 07.02.2017. Kelch GmbH, which specialises in peripherals and services for manufacturers and users of machine tools for cutting processes, will be showcasing MoDeTec, its fully automatic module monitoring system, at the 31st Control. The patented system prevents the selection of incorrect adapters in production, thereby avoiding costly consequential damage, such as impaired quality, machine damage and production downtime. MoDeTec was developed by Kelch as part of a research project with the Fraunhofer Institute and is the world's first 100% process-reliable module monitoring system. MoDeTec is immediately available from selected sales partners.
Automatically the right choice
"MoDeTec is undoubtedly the only system worldwide that can be designated as process-reliable. Conventional solutions do offer additional prompts, but they can lead to poorly machined workpieces and machine damage in the event of an incorrect selection," according to Viktor Grauer (B. Eng), Member of the Executive Board and Head of Innovation Management at Kelch GmbH. By contrast, with the MoDeTec module monitoring system, the spindle communicates with the spindle insert. When inserting the adapter, the system immediately selects the correct adapter in the software without manual intervention being necessary.
Systematically ruling out sources of errors
Every adapter fitted with this system carries a data chip bearing the serial number, name and zero point. The benefit of the system is that it relieves pressure on operators, as the system works fully automatically and known error sources become a thing of the past. To offer maximum reliability, MoDeTec does not permit any deliberate or unintentional interventions and tampering. As soon as an adapter has been inserted, the software only reacts to the insertion of a new adapter.
Process reliability and convenience
Customers already using MoDeTec appreciate the reliability and time savings offered by the system. An additional bonus is that MoDeTec can also be retrofitted by means of an upgrade package and is thus also suitable for customers who already have tool presetters. The investment required for MoDeTec is minimal as the adapters can also be reworked with ease and reused.
Kelch GmbH, based in Weinstadt near Stuttgart, offers peripherals and services for manufacturers and users of machine tools for cutting processes. With over 100 employees, the company generates annual revenue of approx. €13 million. As a fully owned subsidiary of Harbin Measuring & Cutting Tool Group Co., Ltd. (HMCT), Harbin/China, Kelch is part of the China General Technology (Group) Holding Co., Ltd. (Genertec), Beijing. Genertec is represented in 100 countries worldwide, with 45,000 employees in 51 companies. Kelch GmbH acts as the technology centre for the international business group in Europe. KELCH develops, manufactures and markets tool holders, cleaning devices, shrinking devices, presetters as well as measuring machines and also offers tool management services.
More information at https://www.kelch.de.
Downloads:
KELCH_MoDeTec_07022017.pdf
Image_01_print.jpg
Image_02_print.jpg
Image_01_web.jpg
Image_02_web.jpg