KELCH products at Tool-Arena | Talk round with Thomas Herde, Niklas Vogt and Anton Jany
3. December 2021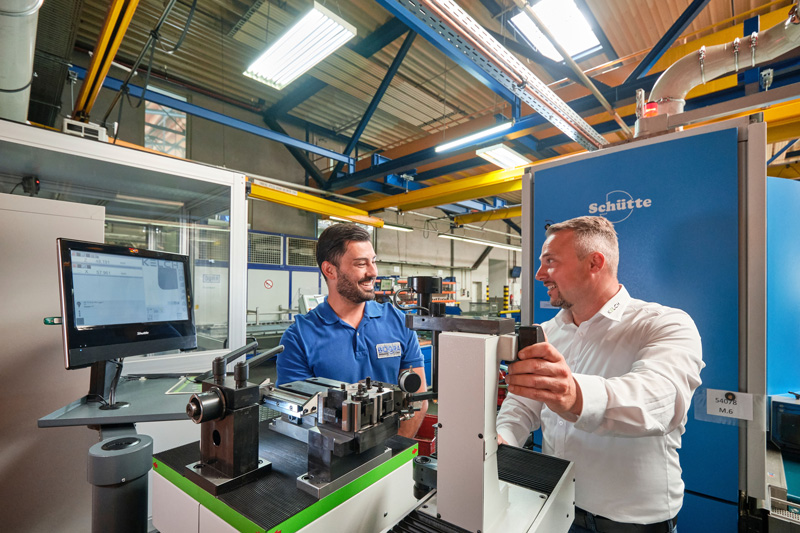 Tool measurement: Bögra uses the KENOVA set line H3
7. March 2022
KELCH products at Tool-Arena | Talk round with Thomas Herde, Niklas Vogt and Anton Jany
3. December 2021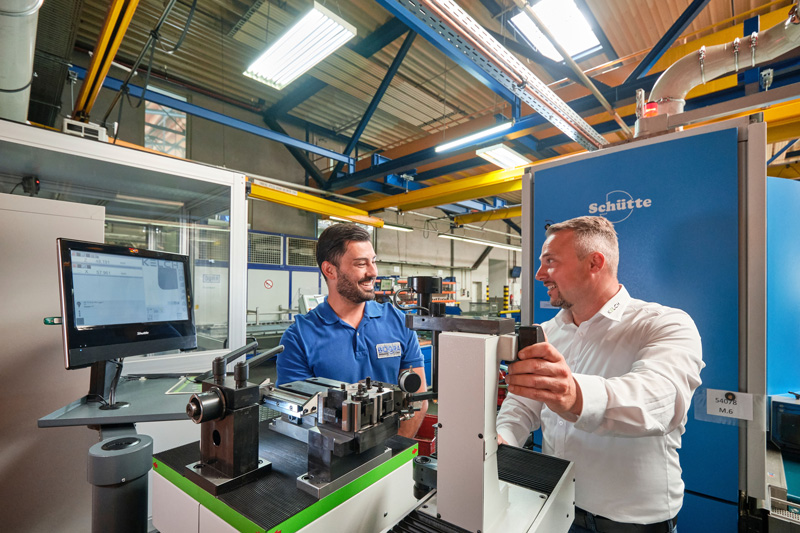 Tool measurement: Bögra uses the KENOVA set line H3
7. March 2022
Tool measurement Danfoss uses the KELCH KENOVA set line H3
Following comprehensive advice by the system manufacturer KELCH GmbH, Danfoss Power Solutions II GmbH opted for a KELCH KENOVA set line H3: a horizontal tool presetter for tool measurement with innovative swivel table, which can be flexibly integrated into the production plant. A KELCH "Trabant" series tool presetter was previously used for around 30 years in the production of components for hydraulic pipe connection systems.
The need for a new tool presetter arose in the Danfoss production plant at its Lohmar site. The manufacturer produces steel and stainless steel cutting rings and connector pieces for pipe connection systems at this site. What was called for was a tool presetter for different machines, including single-spindle automatics, multi-spindle automatics or even rotary transfer machines. The tool presetter used up to now was starting to show wear on the spindle and rotary table after three decades of use. Its computer technology was outdated and its use required a lot of manual work, among other things to set the crosshair.
Swivel table for additional equipment
KELCH consultant Bastian Birkenfeld presented the latest tool presetters to the Danfoss workforce. To minimise the set-up times through the simultaneous setting-up of multiple adaptors, Danfoss ultimately opted for the KELCH KENOVA set line H3 model. The horizontal tool presetter provides for a versatile table layout with tool holders with diverse interfaces (VDI, HSK, PSC, Index etc.), manual spindle and customised fixings. The variant of the tool presetter with swivel table offers additional equipment possibilities. The rectangular design of the swivel table enables adapters to be positioned from different directions. Moreover, the axes are conveniently adjusted by means of a pneumatically actuated quick adjustment mechanism, and there is also endless fine adjustment in both axes. In addition, the tool presetter is equipped with a CCD camera including different control and analysis programs. It is available with various software versions and can be extended as required.
Simple and fast operation
Danfoss used KELCH's offer to test the manual variant of the KENOVA set line H3 free of charge for three weeks. Tool measurement with the new unit convinced the employees from the start. "The adapters can be changed quickly and seamlessly, even if the employees come from different departments. Above all, its simple and fast operation, for instance by the automatic setting of the crosshair, and the intuitive, self-explanatory operation of the software, are very well received by our workforce," reports Production Manager Marvin Janzen.
Downloads:
KELCH_Werkzeugeinstellung_Danfoss_EN_03012022.pdf
Image1_print
Image1_web
Image2_print
Image2_web