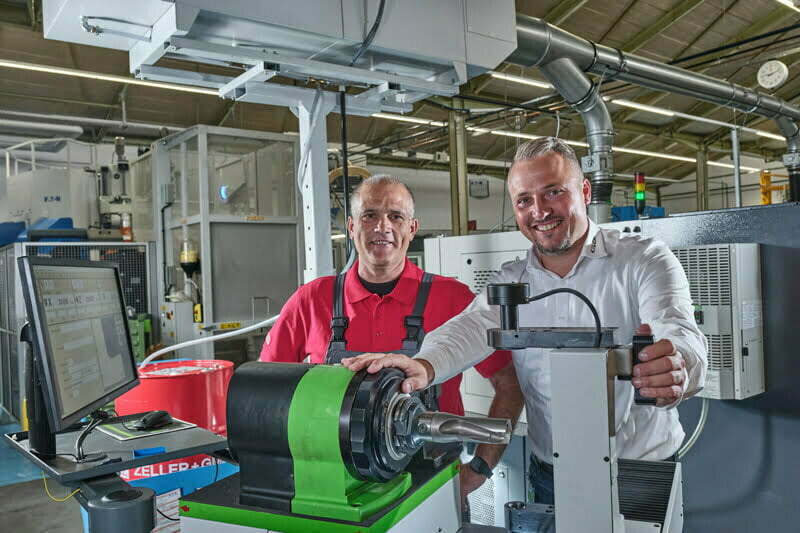 Tool measurement Danfoss uses the KELCH KENOVA set line H3
3. January 2022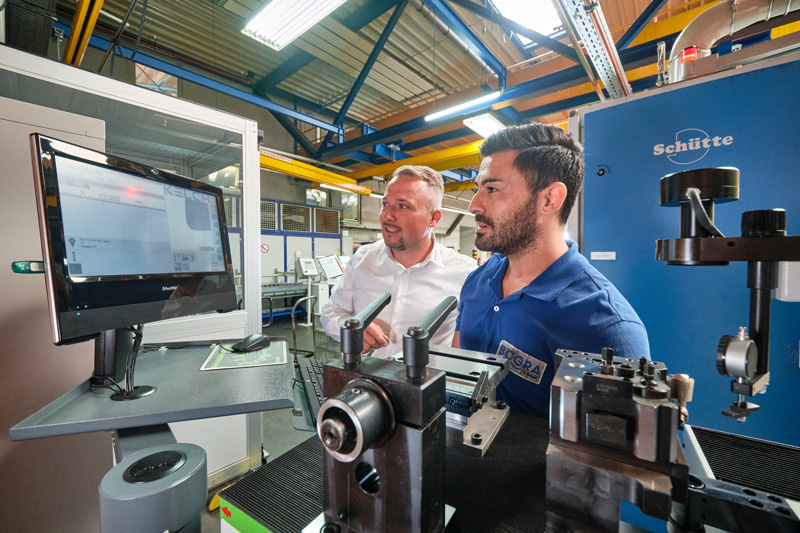 Reproducible quality and shorter set-up times
14. March 2022
Tool measurement: Bögra uses the KENOVA set line H3
Bögra Technologie GmbH has equipped its mechanical production plant with the KELCH horizontal KENOVA set line H3 tool presetter. This saves the producer of bronze and brass plain bearings three hours per set-up and 15 minutes per tool. At the same time, the tool presetter ensures consistently high quality in the production of twin tools. Networking options offer the potential for future expansion in production.
"We produce over one million finished parts each month with a manufacturing accuracy of 8 µm and stock a wide range of high-performance bronze and brass materials. If necessary, we can also respond to our customers' specific material requirements," explains Michael Prawinski, Head of Mechanical Production. The manufacturer is a direct and Tier 2 supplier to the world's leading brands in the automotive industry with correspondingly high requirements governing tool presetters and tool identification.
Horizontal tool measurement and tool identification
The compact KENOVA set line H3 tool presetter fits the required range of applications perfectly with a measuring length of X=420 mm x Z=350 mm. The manual version of the horizontal tool measuring unit can be seamlessly integrated into the company's production environment. "We are currently using the KENOVA set line for two machines, but can expand its use if necessary," reports Michael Prawinski. Equipped with CoVis software, the tool presetter is easy to use and enables the company to obtain fast and reliable results in their measuring and tool presetting work. The unit is operated on a clearly arranged touchscreen. Logical measuring tasks, such as angle calculations, circle diameter and theoretical points, can be activated easily using your fingertip on self-explanatory icons. The simple management of adaptors, holders, tools and tooling sheets guarantees permanent access to the results, ensuring fast workflows.
Flexibility and process reliability
Equipped with a thermostable, FEM-optimised grey cast iron design, the unit provides stable prerequisites for all operating conditions. Moreover, the axes are conveniently adjusted by a pneumatically actuated quick adjustment mechanism with endless fine µm-precise adjustment. The tool presetter provides a variable table layout and features an intelligent image processing and camera system for consistently high precision even when used by different employees. Michael Prawinski reports: "Our focus is on efficiently automated workflows and Industry 4.0 processes. The new KELCH tool presetter blends perfectly into this approach. The KENOVA set line H3 is working perfectly, and our employees are operating it wonderfully."
Downloads:
KELCH_Werkzeugeinstellung_Boegra_EN_07032022.pdf
Image1_print
Image1_web
Image2_print
Image2_web
Image3_print
Image3_web
Image4_print
Image4_web